Man Absconds After Beating Wife To Death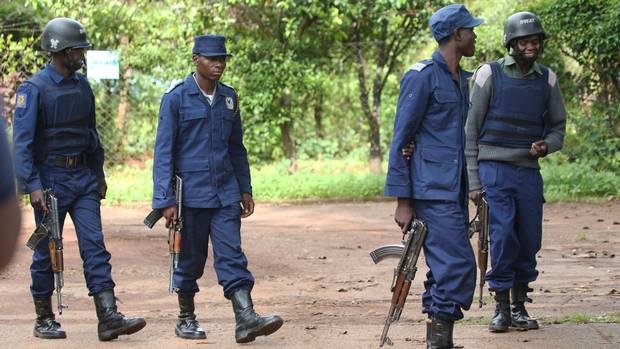 A Zimbabwean man identified as Oliver Mutafi, is currently on the run after beating his wife to death with a club after he saw her talking to another man.
Naija News reports that the Zimbabwe Police had since launched a manhunt for his arrest of the man who committed the crime in Marange in Manicaland.
Oliver Mutafi was said to have committed the crime when he arrived at his home at about 21:00 hours, only to discover that his wife was not at home.
When he inquired from his little daughter, the girl exhibited ignorance; a development that made Mutafi hit the street in search of his wife.
After walking about half a kilometre in search for his wife, Mutafi sighted his wife with another man and were both in a deep discussion.
Upon seeing Mutafi, the man his wife was discussing with absconded and left the wife to face the full wrath of her husband.
Mutafi, who was suspicious of the encounter, was said to have grabbed a log to beat up his wife. The beating was so severe that she later succumbed to injuries sustained during the assault.
After discovering that his wife was no longer breathing, Mutafi fled from the scene and has not been seen since.
Manicaland provincial police spokesperson, Tavhiringwa Kakohwa while confirming the incident said in his words; "As police, we are appealing to members of the public who might have information that may lead to the arrest of the suspect to report to any nearest police station…If people have disputes, they should approach elders or counsellors in their community for recourse."