Jonathan, Primate Okoh Reacts To Insecurity In Nigeria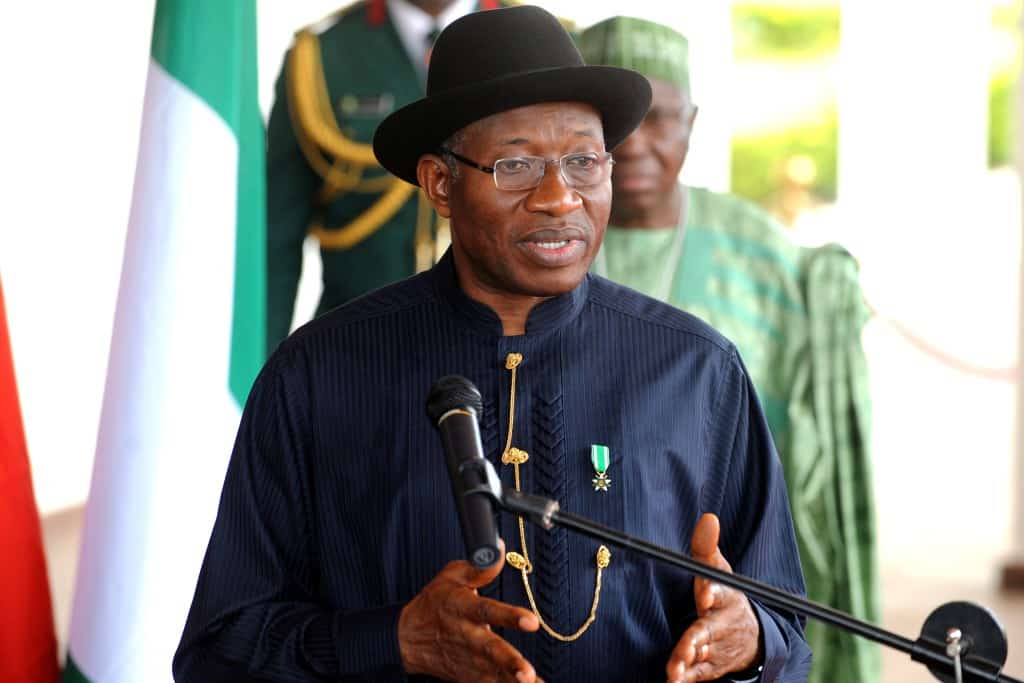 Nigerians have been called on by the former President, Goodluck Jonathan, to pray and support the Federal Government to put an end to kidnappings, terrorism, and banditry in Nigeria.
He stated that insecurity in the country has become worrisome, he added that it has been in the country before now but has taken a wider dimension.
Jonathan stated this in Abuja on Friday, while speaking at the third session of the tenth Synod of the Church of Nigeria, Anglican Communion, held at St. Mathew's Church, Gwarimpa Estate.
It has as its theme: "Servant Leadership".
while speaking he also denied the report that he withdrew billions of naira from the nation's treasury while in office.
He stated that the achievements recorded during his five-year tenure was through prayers and the support of God.
The Primate of the Church of Nigeria Anglican Communion, The Most Rev. Nicholas Okoh, called on FG to increase action towards the release of Leah Sharibu, the remaining Chibok girls and others in the Islamic sect's enclave.
He said the injuries inflicted on the girls and their immediate families and the nation was unbearable.
"We appeal to the authorities to do more to rescue them unhurt and release them to their families,".
In his statement, he stated that the level of insecurity in Nigeria has entered a frightful dimension.
He added that the relationship herdsmen and neighbouring communities have increased, he prayed that it will be a permanent and genuine end to such troubles.
Okoh called on the President Muhammadu Buhari administration to rescue Nigerians from the hand of "generator economy".
He stated that people are now weary with the cost of diesel, petrol and maintenance cost of generating sets, he added that Nigeria has proven to be a steady market for generators.
He called on FG to put measures in place towards the immediate implementation of new Minumum Wage, he added that the retirees should not be forgotten.
Okah challenged government at all levels to work hard to revamp the economy in order to provide employment for the youths.
He, however, revealed that there was an urgent need for government to maintain justice, fairness and ensure that evil was regularly exposed and punished.
Okoh said that politicians, who act as God's agents of transformation, would be commended for ensuring impartiality and the prudent management of the resources, for the good of all.
Okah stated that it is disheartening that the Nation is in need of service-oriented politicians, statesmen and women.
According to him, Nigeria has an excess supply of reward-induced politicians including Christians, adding that these attitudes will not transform the nation.
He called on politicians to be servant leader, he called on politicians to meet the needs of their electorate.
"Under the servant leadership model, power comes from gaining the trust and support of people and is given freely as a gift. Power is a means for helping others and not an end in itself."
"It's to be exercised on behalf of others. It's only a tool, and its true test is determined by the improved welfare of people,".
"A Synod, then, is a partnership. It is democratic, as each component of the Church has a voice in determining the direction and legislative framework for the Anglican Church of Nigeria," he said.
Source: Naija News