Suicide: Fani-Kayode Attacks RCCG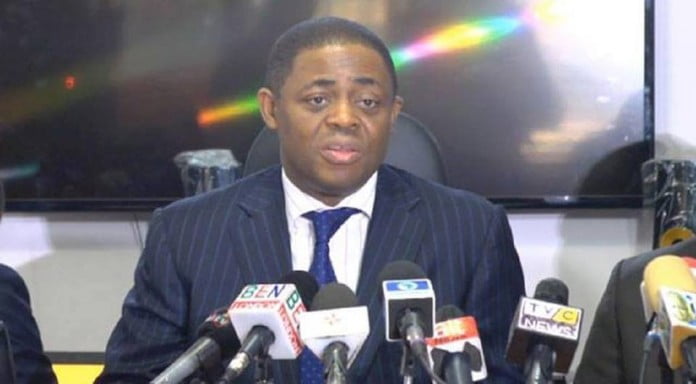 Former Minister of Aviation Femi Fani-Kayode has condemned the Redeemed Christian Church of God (RCCG) over the death of one of its ministers.
Naija News learnt that a gospel artiste with the RCCG, Michael Arowosaiye, allegedly committed suicide.
Arowosaiye, who regularly performed at RCCG programmes, was said to have hanged  himself with his belt on Tuesday at Sunnyvale Estate, Lokogoma District, Abuja.
It was learnt that the deceased, who ministered during a recent youth praise event at the church,  was allegedly depressed over certain personal issues.
Reacting in a post on Twitter, Fani-Kayode berated the RCCG for allegedly turning their back on its member.
He wrote: "For a Church to sit by and do nothing when one of its young Ministers cannot pay his rent is sad.
"For them to turn their backs on him and drive him into such a state of frustration, despair and desperation that he ends up committing suicide is damn right condemnable. RCCG why?"
Meanwhile, the Head, Media and Public Relations, RCCG, Pastor Olaitan Olubiyi, while commiserating with the family of the deceased, said Arowosaiye had left the church before the incident.
"For us as human beings, it is painful that somebody has committed suicide. So, it is not right to begin to say whether he was with us or not. So, we to first sympathise with the family," he said.
"The report we have is that he used to be one of the singers in one of our parishes in Abuja. He left the church a while ago to join the Shepherdhill Ministry, where he became their choirmaster. So, as of this time, we cannot say that he was our member.
"Secondly, if he were our member, there is a tradition in RCCG whereby every parish attempts to assist every member under stress. So, if he were our member or minister and had some challenges, he could have approached his pastors."