Election Tribunal: Atiku, PDP Begin Move To Get Justice Bulkachuwa Disqualified Today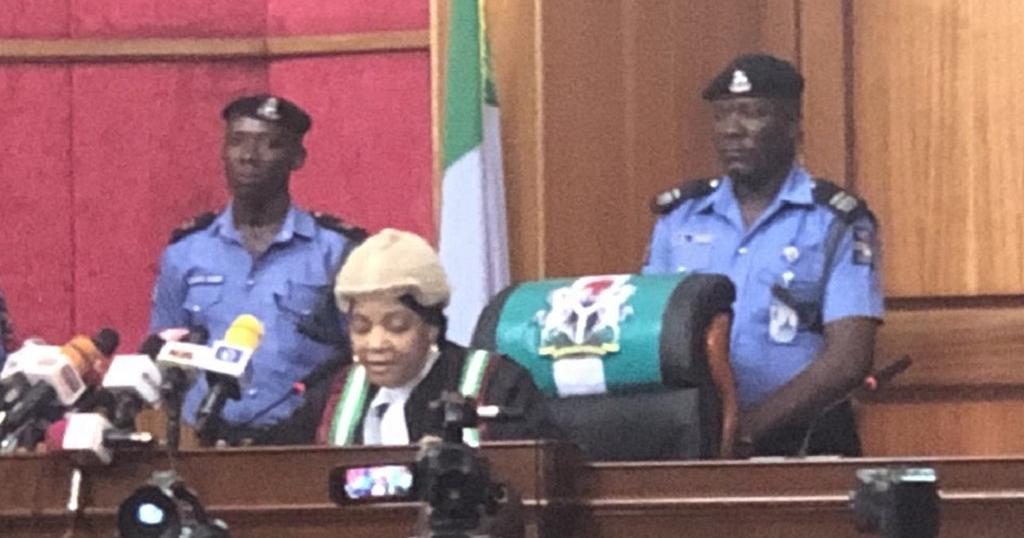 The Peoples Democratic Party (PDP) and its candidate in the 2019 presidential election, Atiku Abubakar, will today (Thursday) file a formal application before the Presidential Election Petitions Tribunal asking for the withdrawal of the President of the Court of Appeal, Justice Zainab Bulkachuwa.
The former ruling party and its candidate wants Justice Bulkachuwa removed from the five-man tribunal on the grounds of likelihood of bias.
The Presidential Election Petitions Tribunal has, therefore, fixed May 22 for the hearing of an application by the PDP and Atiku Abubakar.
The PDP had earlier in a letter sent to Bulkachuwa's office on May 9 by its National Chairman, Uche Secondus, asked her to withdraw from the panel due to the status of her husband, Adamu Bulkachuwa, as a senator-elect on the platform of the All Progressives Congress (APC), the party whose victory at the February 23 poll is being challenged by the PDP at the tribunal.
Following the petitioners' insistence on Wednesday that Bulkachuwa must recuse herself from the panel, the tribunal directed them to file a formal application for her disqualification as a member of the tribunal.
The application is to be heard and ruled upon in the open court.
Bulkachuwa appeared to have initially overlooked the earlier letter sent by the PDP asking her to withdraw from the panel until the petitioners' lead counsel, Dr Livy Uzoukwu (SAN), requested a meeting between the panel members and the representatives of the legal teams of parties to the case on Wednesday.
Uzoukwu made the meeting request shortly after lawyers announced appearance at the beginning of Wednesday's proceedings.
Applying for the meeting, he noted that he had earlier before Wednesday's sitting started, informed the legal teams of the respondents about his intention to call for the meeting with the tribunal members.
The lawyers representing the respondents – the Independent National Electoral Commission, President Muhammadu Buhari and the APC – did not oppose the request for the meeting.
Chief Wole Olanipekun (SAN) led Buhari's legal team, Mr Yunus Usman (SAN) led the INEC's team while Lateef Fagbemi (SAN), led the APC's team of lawyers.