EFCC Names Oyedepo, Shagaya As Recipients Of N450M PDP Election Money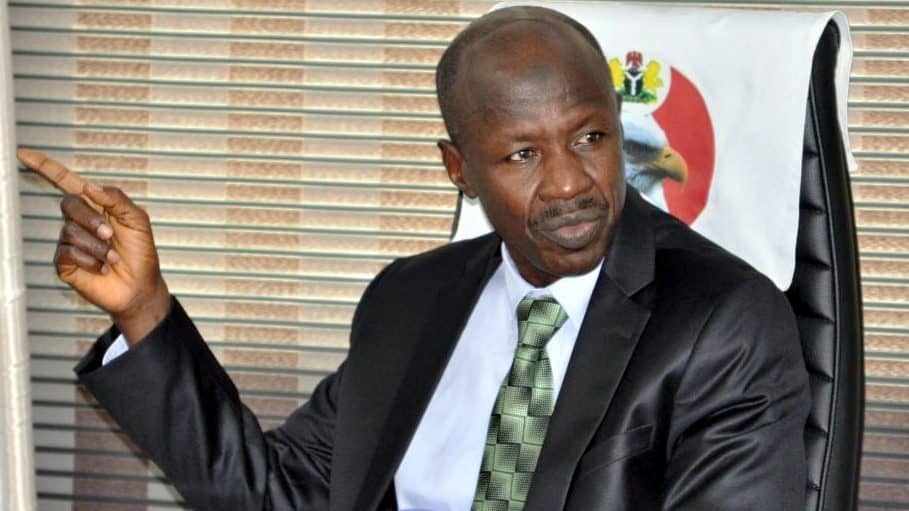 The Economic and Financial Crimes Commission (EFCC) on Wednesday named Sheriff Shagaya, Iyola Oyedepo and four others as recipients of the alleged N450,000,000 paid by a former Minister of Petroleum Resources, Diezani Allison-Madueke.
Naija News reports that the Nigeria's anti-graft agency made this revelation before Justice Rilwan Aikwa of the Federal High Court sitting in Ikoyi, Lagos.
The anti-graft agency also explained to the court how a 2011 Kwara governorship candidate of the Peoples Democratic Party (PDP), Muhammed Belgore, spent N126,500,000.
Naija News understands that the prosecution counsel, Rotimi Oyedepo, asked Belgore, under cross-examination, if he gave any written instructions to disburse the money the bank was keeping on his behalf to which he replied: "It is true I did not have any written instructions for the disbursements."
Apparently, Rotimi Oyedepo put it to Belgore that he disbursed over N126,500,000 to several beneficiaries through his personal assistant.
According to Rotimi Oyedepo, "Mr. Zikrullah Balogun, your Personal Assistant, made several disbursements on your instructions and received in cash N80,000,000; Mr. Sheriff Shagaya received N50,000,000; Mr. Isa Beau received in cash N61,656,000.
"Mrs. Shola Adeoti received in cash N102,298,000; Mr Iyola Oyedepo received in cash N9,574, 000 and Senator Sulaiman Ajadi received in cash the sum of N19,689,000."
Meanwhile, Justice Aikawa adjourned the case to June 17, 2019, for a continuation of cross-examination.