Atiku Vs Buhari: PDP Replies Lai, Tells FG What To Do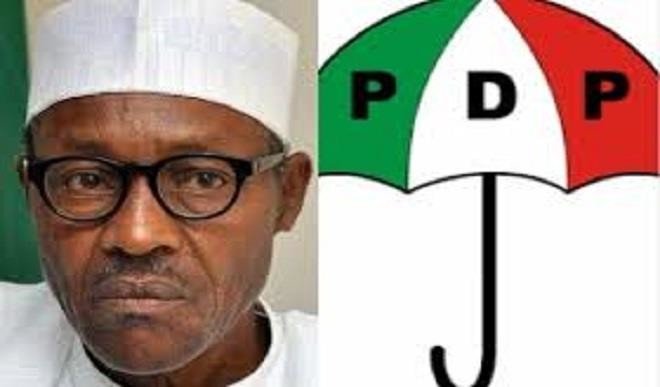 The Peoples Democratic Party (PDP), Nigeria's main opposition party, has advised President Muhammadu Buhari led Federal Government to stop inventing excuses and blaming the opposition for its mass failures.
Naija News reports that the PDP reacting to comments by the Minister of Information and Culture, Lai Mohammed, where he accused the party of doing everything possible to sabotage Buhar's administration.
This online news platform had reported earlier that the minister  said the kind of politics being played by the PDP and its Presidential candidate constitutes a threat to the Nigeria's democracy.
Mohammed said the PDP and Abubakar were doing everything possible to sabotage President Muhammadu Buhari's administration.
"The federal government has strongly decried the increasingly unpatriotic and desperate opposition politics being played by the PDP and its presidential candidate, Alhaji Atiku Abubakar, warning that such dead-end opposition could be toxic for the nation's democracy, if left unchecked," the minister had said.
Reacting, the PDP noted that the expectation of Nigerians was for the Muhammadu Buhari Presidency to live up to the demands of their offices; instead of blaming the opposition for their self-inflicted woes.
The main opposition party said the minister's tone betrays the frustration of a failed administration seeking excuses and scapegoats, instead of accepting its failures and self-inflicted woes.
Naija News reports that the party said this in a statement issued by on Wednesday by its National Publicity Secretary , Kola Ologbondiyan.
The statement reads: "it is incontrovertible that the PDP as a highly responsible political party, committed to the unity and stability of our dear nation, nurtured our democracy for 16 years and has continued to express its full respect for every arm of government including the judiciary
"It is equally undisputable that the All Progressives Congress (APC), within a period of four years, has wrecked our democratic structures, relegated and harassed judicial officers, disregarded our laws and judicial pronouncements, divided our people and practically brought our nation to its knees only for them to now turn to look for scapegoats where there are none.
"It is instructive to state that, in the course of serving our dear nation for sixteen years, the PDP was never known for intimidating and harassing judicial officers at any level.
"It is, therefore, unfortunate that the Minister of Information and Culture could suddenly recourse to making irresponsible allegations against the PDP and our Presidential candidate instead of accepting their failures.
"As a party we consider it awkward for the APC and its government, under whose only four years tenure, our judiciary has been thoroughly embarrassed, to make frivolous allegations against our party and Presidential candidate.
"It is manifestly clear that the PDP and our Presidential candidate are in court to seek justice and the issues of bias raised by our party are in public domain and in the general interest of majority of Nigerians who gave their Presidential mandate to Atiku Abubakar.
"The fact remains that the APC and its failed government owe it as a responsibility to be accountable to Nigerians; the PDP has a constitutional role to play in this accountability process and our party will not shy away from it," the party added.
Download Naija News App. Advertise with us. Send us enquiries and press releases.