WAEC Certificate: Appeal Court To Take Decision On Adeleke's Appeal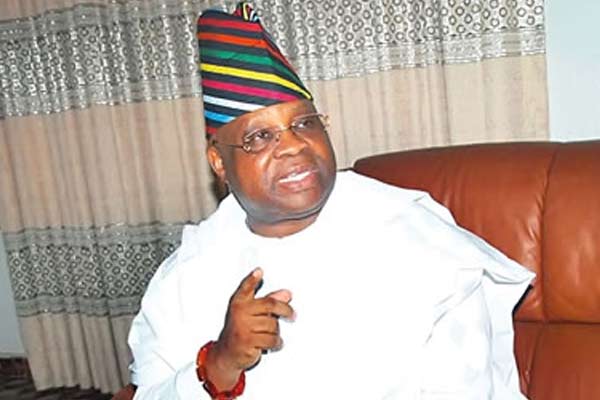 The Court of Appeal in Abuja on Tuesday reserved judgment in the separate appeals by the People's Democratic Party (PDP) and its candidate in the last governorship election in Osun State, Senator Ademola Adeleke.
The PDP and Adeleke are challenging the April 2, 2019 judgment by Justice Othman Musa of the High Court of the Federal Capital Territory (FCT) in Bwari.
The judgment was in the suit by Wahab Raheem and Adam Habeeb, who claimed that Adeleke was not qualified, under Section 177 of the Constitution to contest the governorship election.
Justice Adamu Jauro, who led the three-man panel that heard the appeal on Tuesday, told parties that a date for judgment would be communicated to them.
Lawyer to Adeleke, Kehinde Ogunwumiju (SAN) had, while arguing the appeal, faulted the judgment of the trial court.
Ogunwumiju urged the court to uphold his client's appeal and set aside the judgment.
He faulted the claim that Adeleke forged the West African Examination Council (WAEC) certificate he presented to the Independent National Electoral Commission (INEC) to secure clearance for the gubernatorial election.
Ogunwumiju noted that there was no case of non-qualification or forgery against Adeleke before the lower court.
In a counter-argument, lawyer to the respondents, Joel Akomolafe urged the court to uphold the judgment of the lower court and dismiss the appeal.
Justice Musa had, in the April 2, 2019 judgement, held that Adeleke did not possess valid secondary school certificate for him to be eligible to stand election for the seat of the Governor of Osun State.
The judge noted while the court's findings showed that Adeleke entered secondary school in 1976, there was no record to show that he actually graduated as his name was not seen in the school's register from 1980.
Justice Musa equally noted that the result Adeleke attached to his form CF001, which he submitted to the Independent National Electoral Commission (INEC) was fake, and was found to be different from the one presented to the court by the principal of Ede Muslim High School, Ede, Osun State.
Source: Naija News