MTN Sqeezes N44 Million From Poor JAMB Candidates (See Breakdown)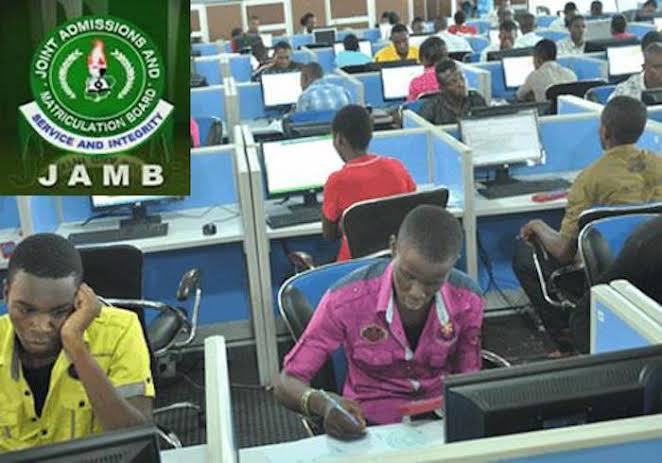 Reports reaching Naija News reveal that one of the leading network providers in Nigeria, MTN has made a whopping sum of over N44,429,900 from candidates who participated in the 2019 Unified Territory and Matriculation Examination (UTME) that was conducted by the Joint Admission and Matriculation Board (JAMB).
Naija News reports that the network provider made away with the monies from the N50 service charge deducted from the candidates who accessed their 2019 UTME results through their phones and via the universal code "55019."
This Online News platform arrived at the figure when the examination board's Head, Media and Information, Fabian Benjamin revealed on Wednesday that the N50 service charge been deducted from the candidates in the cause of checking their results does not go to the purse of the exam body but rather to the purse of the network providers.
Benjamin made this revelation while giving clarification and debunking the claims that the exam body ripped-off its candidates of the sum of N50 per session.
The media head of the exam body said that the charge deducted during every process of checking the result is actually a charge paid to the selected network provider of the candidates.
"Again, let me also state in clear terms that the N50 charged in the process of checking these results does not go to JAMB's purse but to the various service providers," Benjamin said.
While giving a breakdown of the total number of results checked by candidates through the various network providers, Benjamin noted that MTN had the highest, with a total of 888,598 candidates who have so far accessed their results.
However, when this News platform enquired further, it was revealed that the South African network provider operating in Nigeria had made N44,429,900 from candidates who had already accessed their results via their phones and using MTN network.
Meanwhile, over 1.3 candidates who sat for this examination have accessed their results for 2019 UTME were released on Saturday, May 11 and had over 1.8 million candidates registered for the examination.
Source: Naija News