Nigerian Army Accuse Governor Wike Of Causing Killings In Rivers State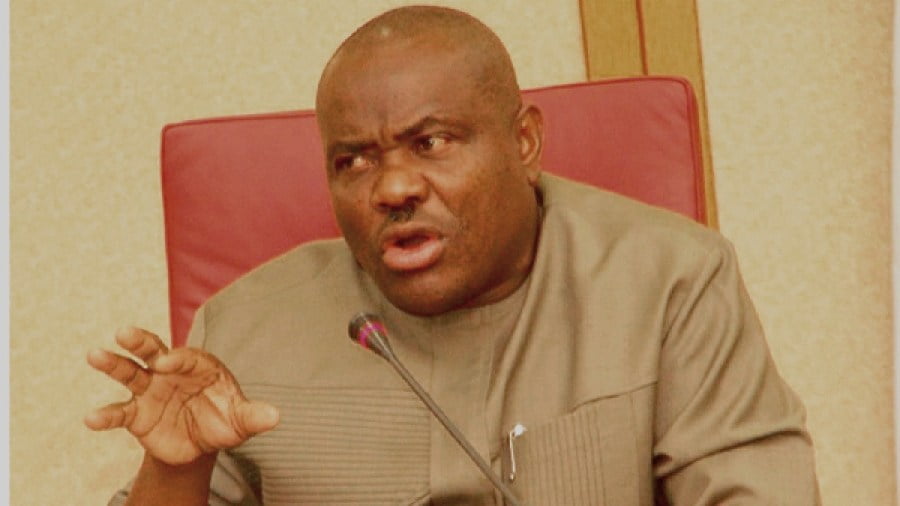 The Governor of Rivers State, Nyesom Wike, has been accused of causing the killing of three soldiers in the state during the 2019 general elections.
The Nigerian Army accused the security men attached to Governor Wike of shooting at the soldiers stationed at the collation centre in the Obio Akpor Local Government Area of the state.
The shooting left three of the soldiers dead and one injured.
The allegation was made by the General Officer Commanding, 6 Division, Nigerian Army, Maj.-Gen. Jamil Sarham when he appeared before the House of Representatives' ad hoc committee investigating the alleged killing of workers of the Independent National Electoral Commission, Dr Ferry Gberegbe and Mrs Ibisaki Amachree, during the elections.
In a respect to a motion raised by Kingsley Chinda in the house accusing the Federal Special Anti-Robbery Squad and the Nigerian Army for the killing of Gberegbe and Amachree.
Sarham while speaking before the house stated that the soldiers deployed for the electoral process in the state acted professionally in the face of provocation by those allegedly sponsored by the state.
He further noted that soldiers were also killed during the elections, including one Lieutenant Kurumi who was killed on February 23 and three other soldiers who were killed on March 2.
"The soldiers who were at the outer cordon are supposed to stop anybody coming to either harm the voters or disrupt the polling (exercise). So, when Kurumi tried to enforce that, unknown to him, there were other people with different agenda and they snuffed life out of him."
"At the outer cordon three soldiers lost their lives. May be since you didn't refer to it, Lieutenant Salami currently is on life support at Cedar Crest. No less person than the Executive Governor of Rivers State led a convoy of more than 40 vehicles to attack a collation centre and shot at Salami, manhandled Corporal Abiodun; these you can verify. That was at the Obio Akpor Local Government Area, at the collation centre there. We have laid this complaint to the police and it is well-documented. The Commissioner of Police is here and, he can testify to it."
Rimande Shawulu, the Chairman of the committe, stated that the lawmakers had visited the state where they met with Governor Wike, chairmen of the LGAs and other stakeholders.
"We spent two days taking testimonies. We have the presentation of the two of them; the governor and the (INEC) Commissioner whose house was invaded. What really happened in the case of Dr. Ferry Gberegbe?"
"Operation Save Conduct is designed to assist the Nigeria Police and INEC to conduct 2019 election."
"So, arrest or whatsoever, anytime it was made, the suspects were usually transferred to the civil police."
The hearing took another turn after a member of the committee from Rivers State, Boma Goodhead, accused the army of lying about the military involvement during the elections.
As she wipe off her tears, she said, "What took place in Rivers State during the elections and other places were done by the Nigerian Army and SARS, and nobody should deny this because we saw them."
But the GOC said, "Nobody was arrested apart from the people who were directly responsible for the killing of Lieutenant Kurumi. There were actually people in Rivers State who were responsible for the killing of an officer and three soldiers during that election."