Nollywood Actress Iyabo Ojo Bursts Into Tears In Viral Video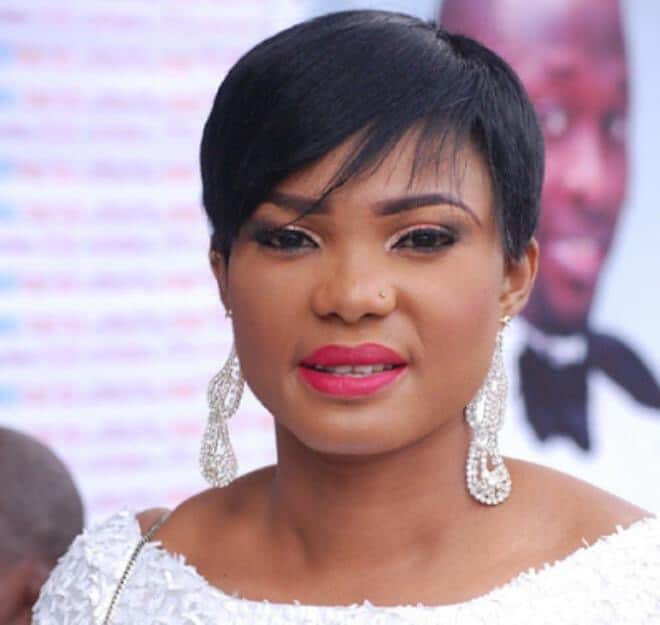 Popular Yoruba Nollywood actress, Iyabo Ojo has on Sunday taken out time to speak on the challenges she faced before finally making it to the limelight of the movie industry in Nigeria.
Naija News understands that the actress on Sunday recounted her pathetic story from when the problem between her and her husband started till when she actually gave birth to her first son and second daughter out of abstract penury.
She said she gave birth to her first child in church and her second in her room due to the poverty that once visited her and her household.
All these and others were the confessions the actress made in her pathetic revelation she made in her viral video aimed at celebrating all mothers from all works of life for their struggle towards ensuring a better life for their children; to commemorate the world's mother's day of Sunday.
In her words, the actress said; "I give a lot of hope to all mothers out there both single and married. No matter what life throws at you, always learn from it and channel your strength to your children. I had my son in a church where I had no money.
I got married but my husband got to tell me that he only married me because I got pregnant.
In the middle of trying to make my marriage work again, i found out that i was pregnant again. I had my second baby in the room because I had no money to afford the hospital but God saw me through. I believed I had faith and God has blessed me.
I have forgiven my husband because I wish he has moved on just as I have…I love all mother, God bless all mothers, God will definitely see you through no matter what you are passing through."