Trouble In Dogara's Camp Over Suspected Return Bid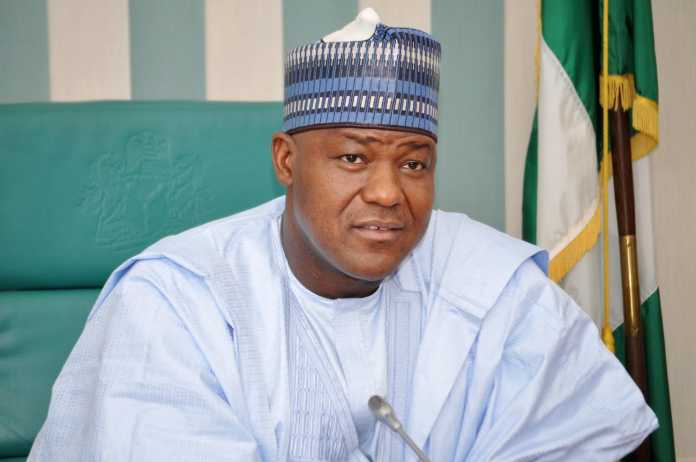 A big division has developed in the ranks of loyalists of the Speaker of the House of Representatives, Hon. Yakubu Dogara, following his silence on the group's choice as the next Speaker in the Ninth National Assembly.
Dogara, who had said he was not concerned about who becomes his successor, was said to have neither adopted any of the aspirants in his camp nor declare his ambition to retain to the office.
But some members of the group have alleged that they suspect that the Speaker is nursing an ambition to return to his seat in the incoming National Assembly.
Members of his camp, which cut across the ruling All Progressives Congress (APC) and the opposition Peoples Democratic Party (PDP) were said to have reached a consensus to field Mohammed Bago from Niger State as their candidate against the Majority Leader, Mr Femi Gbajabiamila, who the APC has endorsed for the office.
The Punch had exclusively reported that the camp had narrowed their searchlight on two out of the five aspirants – Bago and Abdulrazak Namdas from Adamawa State.
One of the aspirants in Dogara's camp disclosed that while some of the Speaker's loyalists had insisted on backing Bago against Gbajabiamila, others had resolved to join the camp of the APC candidate.
The lawmaker said, "The truth is that the way things are now, our group wants to produce Bago but it appears that the Speaker is still interested in the office. Our group is interested in Bago but he has refused to officially support Bago, two weeks after it was agreed that Bago should be our candidate. We are beginning to learn that there is another group the Speaker will use to contest at the last minute. This is now a very serious matter.
"Now, I want to support Gbajabiamila because with what we are doing (in the camp), we are not likely to succeed. Even if the Speaker contests, he is not likely to succeed. For now, we are only buying time."
Calls made to Dogara on Saturday to confirm or deny the allegation were not picked. He had yet to reply a text message sent to him as of the time this report.
Dogara's Special Adviser on Media and Public Affairs, Turaki Hassan, refused to answer The Punch questions on the ambition of his principal.
He also failed to respond to text messages sent to him.
Source: Naija News