I Don't Want People To Cry On My grave- Popular Nollywood Actor Cries For Help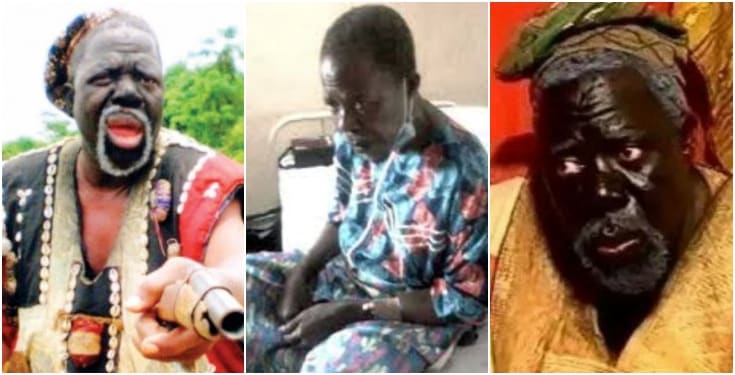 Popular Nollywood Yoruba actor, Fadeyi Oloro, says he does not want anyone to approach his grave with tears in the eyes.
Naija News understands that the popular Yoruba actor made this known while speaking on the state of his health where he called on all Nigerians to come to his rescue as he claims that his state of health is getting worse by the day.
Oloro said that he could no longer move his hands and legs. He also claims that he could no longer stand or walk without the aide of a walk(ing) stick, and also finds it difficult to talk.
While speaking on the state of his health, the actor debunked reports suggesting his death. He said he is very much alive but that his sickness is not improving for the better.
The actor, who is down with complications resulting from tuberculosis and presently staying in Ado-Odo, Ogun State, says that he needs help so as to treat himself from his ailment.
He said he stayed away from the buzz surrounding him because life has become unfair to him especially now that he is down with an ailment.
"Emi ma re o (this is me). I am not dead o," he said.
The actor said his doctor had informed him that his ailment could be treated in Nigeria but need the right resources to put this through.
"My doctor is the one in the right position to tell what the ailment is. He has been discussing with some foreign doctors on my case. I have been treated, but there is no difference. If there is money, the ailment is something that can be treated here in Nigeria. There will be no need to waste money travelling abroad for treatment," he said.
He said he had sold his properties including his car just to justle for the safety of his life, and called for the Nigerian masses.