Video: I Am A Beautiful Girl, Not A Boy – Bobrisky Says In Fresh Outburst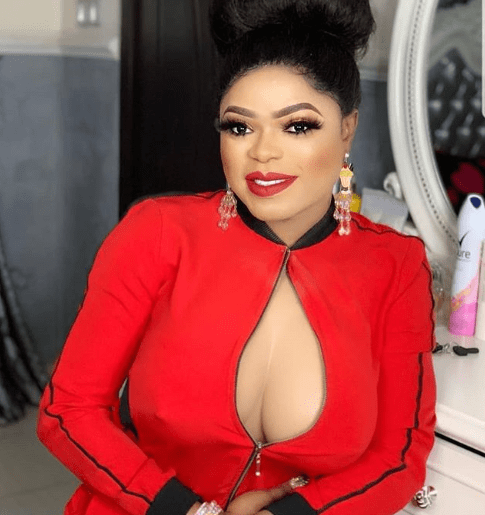 Bobrisky Blasts Those Calling Him 'Bro'
Popular Nigerian cross-dresser and internet celebrity, Idris Okuneye, widely known as Bobrisky has revealed his gender preference.
In a recent outburst on social media, Bobrisky declared that 'he' is a beautiful girl and people should not refer to 'him' as a boy or brother.
The Nigerian male barbie posted on Instagram:
'Hello guys, good evening to you. This video is for some idiots on my page. I'm going to post a picture and you tell me, you look good bro. Who is your bro? Please, tani bro e? Your bro is in Yaba, collecting treatment. I am a beautiful girl. So if I post a picture, and you want to comment, you comment and say, You look beautiful baby girl, pretty woman. Don't come to my post and tell me bro. Eyawere ni? Let us learn how to respect ourselves for this Instagram. Or else, we will open our yansh. So, be careful.'
Naija News recalls Bobrisky, who recently released a picture where 'he' showed massive cleavage similar to that of a woman, has promised to release pictures of himself in bikini wears after the current Ramadan fast.