Full Lyrics Of Song 'Am I A Yahoo Boy' That Got Naira Marley In Trouble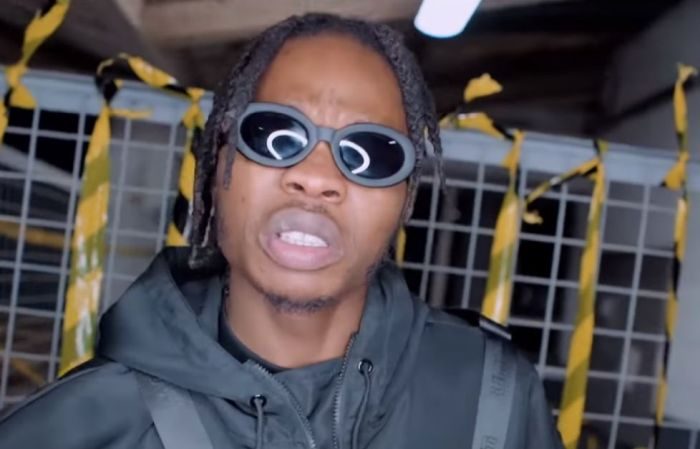 The Economic and Financial Crimes Commission (EFCC) on Friday arrested Nigerian singer Afeez Fashola, better known as Naira Marley.
Naija News reports that the anti-graft agency disclosed that the reason for the arrest of Naira Marley is not unconnected to cyber crimes and advanced fee fraud.
The acting spokesperson of the EFCC, Tony Orilade, while speaking on the arrest, said that Naira Marley, who is based abroad was apprehended in the early hours of Friday, May 10 along side other suspects.
Naija News can report that the singer was arrested by the EFCC days after he released "Am I A Yahoo Boy" single, a song which had since become a "national anthem."
See Lyrics of the song below:
LYRICS
[Intro]
See me see trouble (Marlians)
See me see trouble, aii
I have a question
Am I a yahoo boy?
Ibile
Yo Rexxie pon this one
Kapaichumarimarichopaco
Jomo
[Hook – Naira Marley]
See me see trouble
Am I a yahoo boy?
E ra mi egba mi o
Shey mo jo omo yahoo
Emi o mo Sars
Sars t'emi mo is Sarz on the beat
Olopa kole mu wa, Tani sars fe mulo ni bi
[Verse 1 – Naira Marley]
Won fe shey mi bi Fela
Won fe shey mi bi Mandela
Won fe shey mi bi President Kennedy
Won fe shey mi bi MKO Abiola
Eyin blogger blogger
Shey mo jo omo yahoo
Shey won ko yahoo si mi lori ni
Am I a yahoo boy
Emi hotmail mo fine gan
Am not a yahoo boy
But contact me
Naira Marley at yahoo dot com
Government na barawo (Ibile)
Bloggers na armed robbers
Imam dey gbadun
Pastor na enjoyment
[Verse 2 – Zlatan]
Ah!!
Oya Yahoo Yahoo
K'oloun ma je ka Damu
Maga to Sanwo mi se
Karin wa ko ma daru (ibile)
Yahoo yahoo
K'oloun ma je ka Damu
Maga to fun mi lowo steady se
Karin wa ko ma daru
Oya
Tori mo'n fresh, mo'n dan
Won ni mo ti'n shey yahoo
Yahoo lawon ore mi se
Shebi music lemi fi n gawu
Eyan abracadabra
Iyen aburo nakamora eh eh
Eni to wa laye yi ti o se Oloun se elo wa wa
[Hook – Naira Marley]
See me see trouble
Am I a yahoo boy?
E ra mi egba mi o
Shey mo jo omo yahoo
Emi o mo Sars
Sars t'emi mo is Sarz on the beat
Olokpa kole mu wa Tani sars fe mulo ni bi
Oya yahoo yahoo
K'oloun ma je ka Damu
Maga to Sanwo mi se
Karin wa ko ma daru ibile
Yahoo yahoo
K'oloun ma je ka Damu
Maga to fun mi lowo steady se
Karin wa ko ma daru
See me see trouble
See me see trouble
Am I a yahoo boy?
Yo Rexxie pon this one
Spyrit mix