JAMB Latest News: 'Anticipated' UTME 2019 Results Out?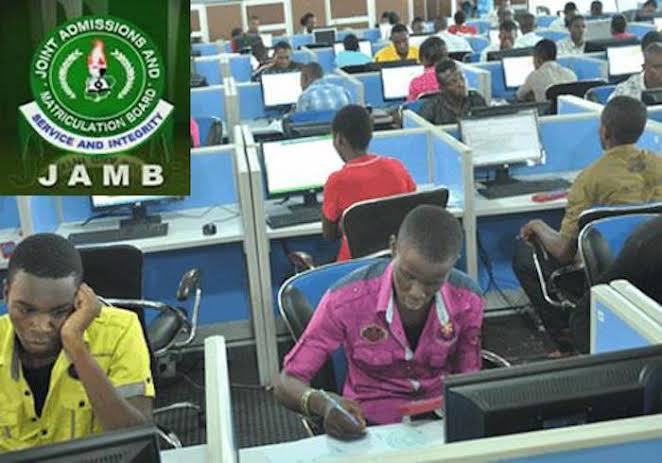 The question on the lips of most Nigerian students is if the results of the 2019 Unified Tertiary Matriculation Examination (UTME) conducted by the Joint Admissions and Matriculation Board (JAMB) is out.
Naija News recalls that the Board conducted the 2019 UTME between April 11 and 18, with massive malpractice recorded during the UTME, a situation which JAMB officials regretted.
After JAMB concluded the 2019 UTME exercise, many had thought the results would be out in a few days or weeks after as promised by the Board but the reserve is the case, with students still anticipating the results twenty-one days (three weeks) after.
Is JAMB 2019 UTME result out?
"The UTME JAMB Result 2019 has been released and published online. Take note that you can now check your UTME Result online through the JAMB official portal without buying any scratch card. Using the UTME Result checker, you can check your scores as many times as possible and it's 100% FREE."
The above information is what has been circulating online, with most news platforms claiming it's from JAMB, however, Naija News can report that the information is false.
What Are Teachers Saying About JAMB 2019 UTME results?
The National Union of Teachers (NUT) has urged JAMB to release the results of candidates who were not involved in examination malpractices during the 2019 UTME.
"The delay in releasing the results is going to affect the innocent students negatively.
"Those that did not cheat during the examinations should not be punished for the offences they did not commit," NUT chairman for Lagos State wing, Adesina Adedoyin, told NAN in an interview.
Will JAMB Cancel 2019 UTME Results?
JAMB says it will cancel the results of those who cheated during the 2019 UTME.
"If we establish any case of infraction or examination malpractice in any centre too, such centre will be shut down and the entire results of candidates who wrote in that centre from the commencement of the examination, which was April 11 to the end will automatically be cancelled," JAMB Head of Media and Information, Fabian Benjamin, told NAN.
JAMB Registrar Reveals When 2019 UTME Results Will Be Released
The Registrar of the Joint Admissions and Matriculation Board (JAMB), Prof. Is-haq Oloyede, says the 2019 UTME results will be released as soon as the Board is done with its investigation.
Naija News reports that the JAMB Registrar made this comment during an interview with The Nation newspaper at the weekend.
Asked when the board would release the result, which they earlier promised would be released last week, Oloyede said: "I don't know but it will be very soon. As soon as we complete what we are doing."
However, there are indications that JAMB might release the 2019 UTME results any moment from now. Kindly click HERE for an update on when JAMB will release the results or check HERE for your results.