How Godfather Stopped Fashola From Fighting Corruption – Bashorun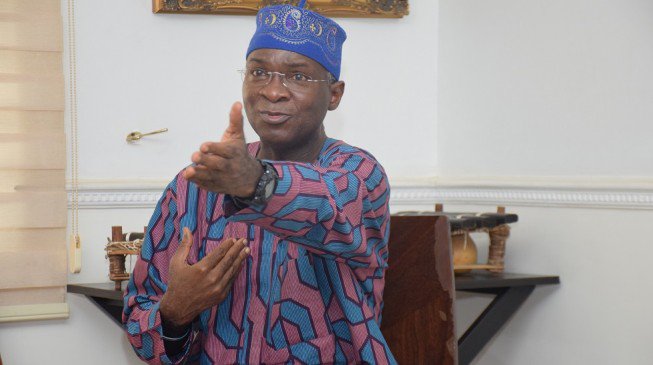 Former Vice-Chairman of Kosofe Local Government Area in Lagos State, Segun Aka-Bashorun, has said "the godfather" prevented ex-Governor Babatunde Fashola from implementing mechanisms to promote transparency in local governments in the state.
Speaking on Channels TV on Wednesday, Aka-Bashorun, said Fashola had set up independent audit mechanisms to ensure that the books of local governments were looked into periodically.
He, however, said when Fashola began to "block all conduit pipes through which funds were being diverted," the local government chairmen quickly ran to the godfather who, in turn, allegedly asked Fashola to face state government affairs and leave the local governments alone.
Aka-Bashorun did not name the alleged godfather, however.
"In the time of Fashola as governor, he realised that there was a certain godfather that was holding his hands back when he was trying to force the local government chairmen to perform because he wanted them to perform.
"He then set up a body of civil society organisations and engineers to go and visit each local government to look at their books and show them the contracts. Everything in their budget that they had spent money on, they should go to each of those areas and verify them," he said.
Aka-Bashorun said the local government chairmen compromised members of the committee set up by Fashola.
He, however, said when some of the committee members refused to be compromised, the local government chairmen ran to their godfather.
Aka-Bashorun added, "Fashola tried it (reforms) because he wanted them to perform, but they ran to their godfather and said, 'See, this governor is disturbing us, checking all our books, we are in trouble, what are we going to do?'
"They stifled the governor and said, 'Leave the local governments alone; go and do your own job."
Source: Naija News