Lagos Police Speaks On Death Of Okada Rider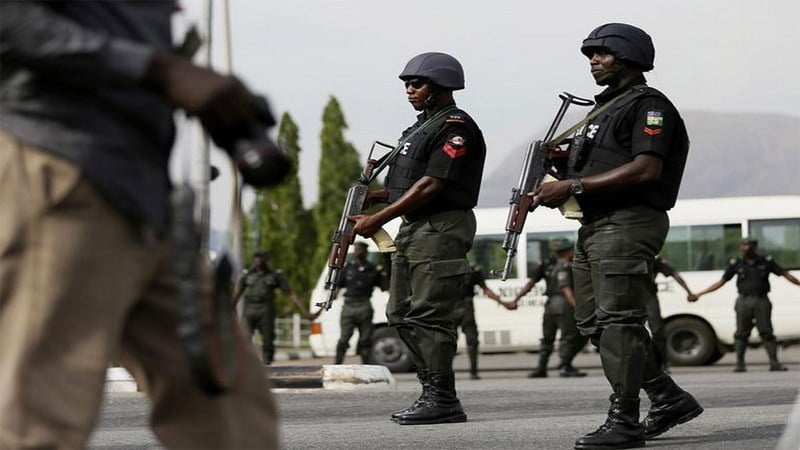 The Lagos State Police Command on Wednesday said it was not responsible for the death of a motorcycle (Okada) riders, who was allegedly chased to death by the police.
Naija News understands that the state police command made this known in a statement issued by the  Public Relations Officer, of the force, Bala Elkana.
Elkana said the command's attention had been drawn to a video circulated on the social media in respect of an Okada rider said to have been chased to his death by a police officer.
While reacting to the video report, the police PRO said; "The allegation is false and a complete misrepresentation of the facts. The fact is that on 8th, May 2019 at about 6.05am the police at Ago Okota Police Station heard a loud sound few meters away from the station and rushed out to ascertain what was going on.
"They found a motorcyclist laying down in the pool of his own blood with his motorcycle on the ground. The victim was taken to the hospital but eventually died," he said.
According to him, on inquiries from eyewitnesses around the scene, it was gathered that the motorcyclist was involved in a fatal accident with a vehicle along Ago Palace way.
While debunking the report suggesting the involvement of the Police in the death of the motorcyclist, Elkana that an eyewitness identified as Adedayo Benson stated that the incident occurred in the early hours where he was standing in front of Century Hotel and saw the Okada man, who was riding on a high speed ran into a road bump/speed breaker and suddenly applied his break but was hit by a Camry car who was driving behind.
"That the driver of the Camry ran before the arrival of the police. Investigation into the accident is ongoing to track and apprehend the driver of the Camry vehicle with a view of bringing him to justice," he said.