IGP Losing Weight – Buhari's Costly Joke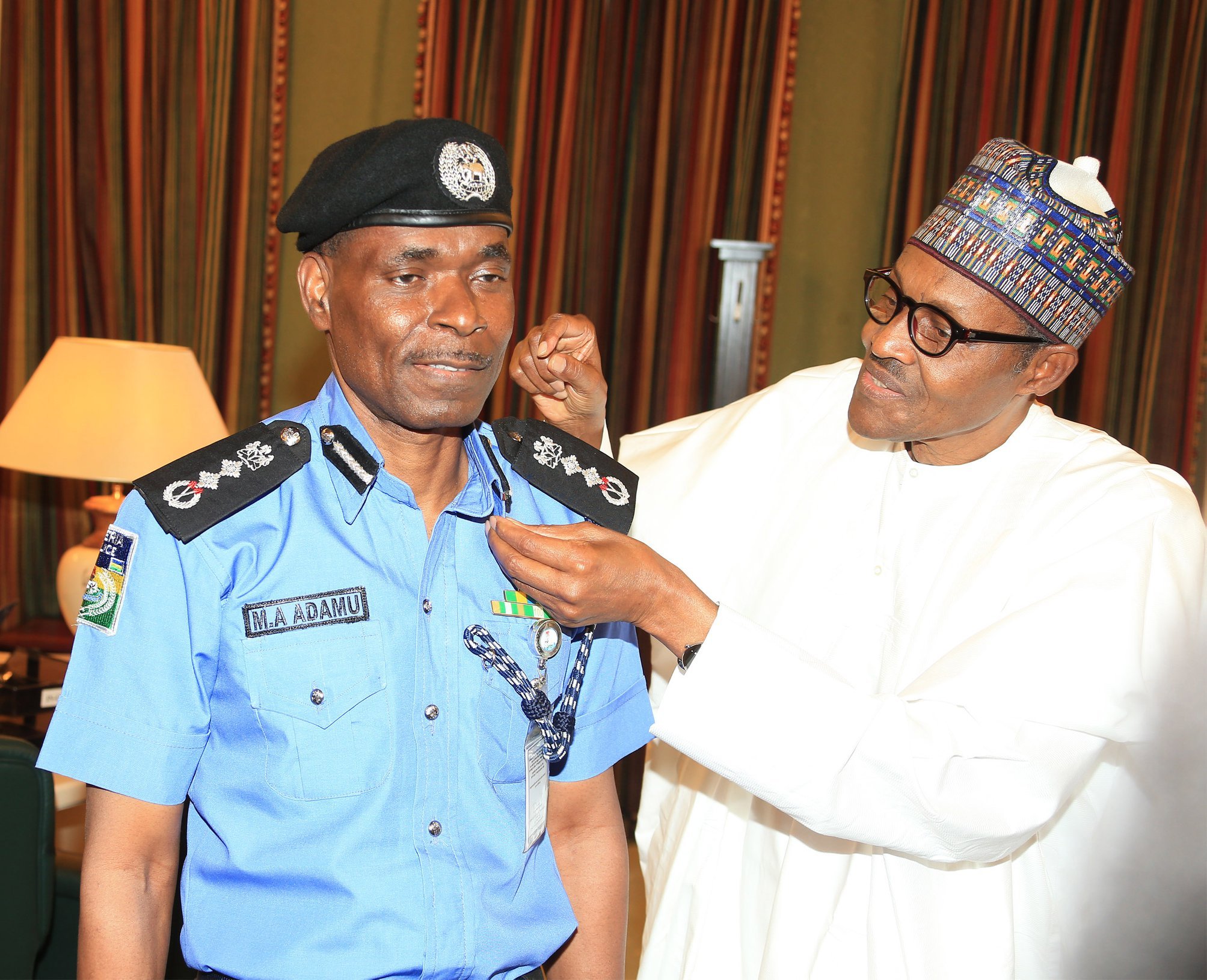 Reactions Continue To Trail President Buhari's Statement On "IGP Losing Weight"
To some Nigerians, President Muhammadu Buhari's statement about the Acting Inspector General Police, Mohammed Adamu losing weight is insensitive, inhumane, uncalled for, an expensive joke.
Why? At a time when the country is rife with killings, kidnaps, maimings, attacks from 'fellow Nigerian culprits' or 'imported herdsmen' and of late, security operatives, who knows what next?
 Zamfara state, where the activities of bandits are at the peak recorded 50 deaths in Maru, Gusau and Birnin Magaji local government areas of the state, all during the weekend of the Presidents' return.
This comes among other kidnaps and killings in Kaduna, Plateau states among others, Naija News reports.
However, Buhari seems to have chosen to not 'kill himself' over the senseless killings. Rather, he thinks to trivialize it in a witty statement will calm the nerves of the Angry Nigerian, loosen up the fierceness of the bereaved Nigerian or humour the effort of the average Policeman, What exactly was the statement for?
Anyways as we know, this is the least of many witty, punchy statements made by the President. On each occasion sending Nigerians into another round of discussion and setting a tune for their already questionable opinions of him, his competence to rule the country.
Commander In Chief of the Armed Forces, Muhammadu Buhari leaves for London on the 25th of April,2019 a private visit and spends 10 days in 'private', 'solace', 'comfort', 'thoughts' at a trying time in the country.
He then announces his return with a punchy statement, maybe to show that he's back and better, "I just saw the IG, I think he is losing weight. So I think he is working very hard".
Truly, the President may be right, IGP may have been spending the sleeepless night, thinking and working on how to protect Nigerians and end the killings. However, the time is sensitive, hence unfair to the families of the those kidnapped under his watch, the blood of those killed under 'his security's tenure and a costly joke to an average concerned Nigerian.
President Buhari sure can do with some advice on making punchy statements. There should be some positive punchy statements, shouldn't there be? His information Minister, Lai Mohammed Special Adviser on Media, Femi Adesina and Official Spokesperson, Garba Shehu sure still have a part to play, have some influential power over their boss's speech, shouldn't they?
Surely there must be some positive, unshamefaced statements that give Nigerians hope, faith and opportunity to make positive comments as well as share positive opinions of their country and dear President; Maybe like "I belong to everybody and I belong to nobody"
"Nigerian Youths Are Lazy", "My wife belongs to my kitchen and the other room", "I just saw the IG, I think he is losing weight. So I think he is working very hard".
Seriously??? It is almost the beginning of another four-year journey with our Dear President. Nigerian needs positive actions, an end to killings, a check on corruption and many more; not witty, punchy statements that do nothing but set social media trends and engender strife in a country hungry for peace and development.
Source: Naija News