2023 Presidency: Gov El-Rufai Reveals Cause Of APC Crisis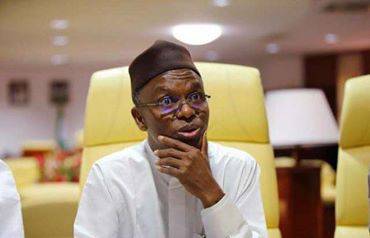 Governor Nasir El-Rufai of Kaduna State has accused overambitious members of the All Progressives Congress (APC) for causing the internal crisis that rocked the ruling party ahead of the 2019 election.
Speaking in Lagos on Saturday, the governor stated that such members were positioning themselves ahead of the 2023 presidential election.
El-Rufai, while regretting that the APC lost some states to the opposition on account of the inordinate ambitions of some members of the party, argued that it was wrong for the APC members to be scheming ahead of 2023, when President Muhammadu Buhari's second term had not even taken off.
According to him, "There were a lot of internal crises in the APC; those crises had nothing to do with the 2019 elections; they were all about positioning for 2023.
"You know politicians can be very strategic; as illiterate as some of them can be, they are very strategic, they can think far ahead of you.
"So, those 2023 aspirations had been busy at work, creating pockets of support that had unintended consequences.
"I can mention a few states that we lost because of these kinds of aspirations. Some of the things led to unintended consequences and we paid for it.
"It is my view that President Muhammadu Buhari must be firm and decisive in dealing with these overambitious elements that will make his second term difficult from day one unless curtailed. The President has to be very decisive in dealing with such people."
Download Naija News App. Advertise with us. Send us enquiries and press releases.