2019 UTME: Teachers Fault JAMB's Policy/Guidelines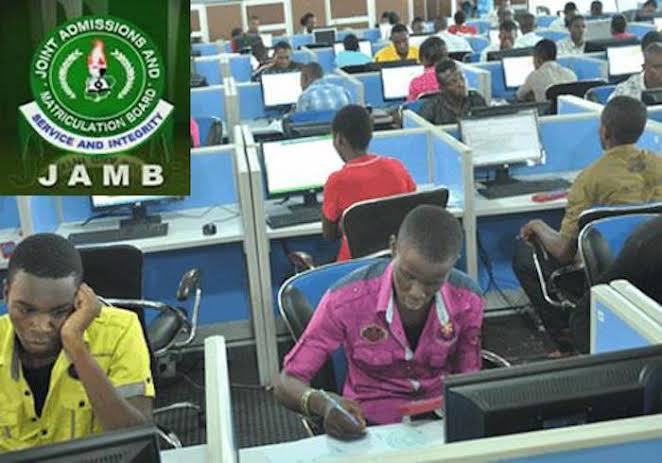 The Lagos State chairman of the National Union of Teachers (NUT), Adesina Adedoyin, has faulted JAMB's policy and guidelines which stated that if the number of candidates that cheated in an examination was more than the number of candidates that failed, then the examination should be cancelled.
Speaking in an interview with NAN on Tuesday, he also condemned the policy that stated that another examination should be conducted in such a centre.
The NUT chairman said that such a policy was anti-people and should be abolished.
He said: "Unfortunately, there is nothing anybody can do since it is JAMB's policy, but I must say that the policy is anti-people.
"The examination body should have sieved the chaff from the grain. It should have identified the culprits and bring them to book."
Adedoyin said that if those found wanting would be allowed to rewrite the examinations, then the results of candidates who were innocent should be released.
CBT
The NUT chairman said that the adoption of Computer-Based Testing mode by JAMB had not assisted in reducing cheating during its examinations.
He said that the mode which was introduced with the aim of reducing cheating and examination malpractices among candidates appeared to be failing and not so effective.
Adedoyin said that meant that the examinations conducted using CBT were flawed in validity and reliability.
"The incident with the 2019 UTME implies that the validity and reliability of that examination must be put to test.
"If there was cheating as being alleged in the last UTME examination that adopted the CBT mode, despite the cameras and the software JAMB installed, then people will gradually be losing confidence in its efficiency," he said.
Naija News recalls that the NUJ chairman had earlier urged JAMB to release the results of candidates who were not involved in examination malpractices during the 2019 UTME.
He said the results' release should be for candidates who wrote the 2019 UTME and were found to be innocent.