UNIJOS Student Mysteriously Found Dead In Her Hostel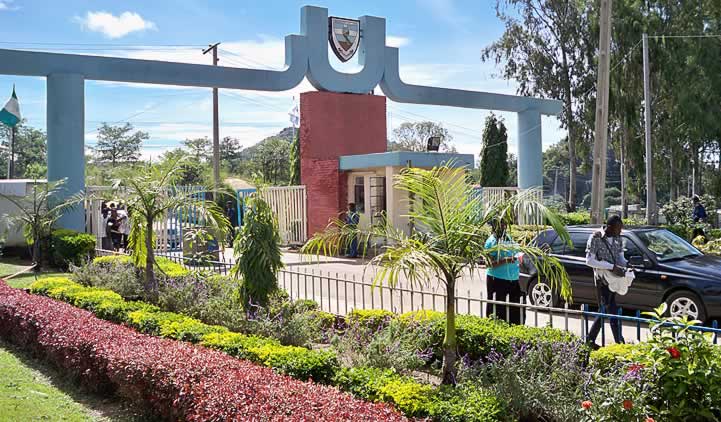 23-year Old Dead Body Of Female Student Recovered From Her Room In Zion Hostel, Naraguta
A 23-years-old 200 level student from the Department of Marketing, University of Jos, Mercy Naan, has been found dead in Room number 23 of Zion Hostel, Naraguta.
Miss Naan was said to have been reported missing by her parents to the Security Department of University of Jos since on the 3rd of May, 2019.
A statement by the Police Public Relations Officer (PPRO), DSP Tyopev Matthias Terna of Plateau State Command of the Nigeria Police, said the student's corpse was recovered on Sunday afternoon after students raised the alarm of a nasty odour coming out of her room.
"On 05/05/019 at about 1530hrs, the Angwan Rogo Police Division, Plateau State Command in Jos received a distress call from the Security Department, University of Jos to the effect that on the same date at about 15OOhrs, some students of the institution raised alarm over an unusual odour coming out from Room number 23 Zion Hostel in Naraguta, University of Jos.
"After the report, a combine team, comprising of the Police, the University Security and the Medical personnel of the University mobilised to the scene of crime.
On arrival, the suspected hostel door was forced open and the motionless body of one Mercy Naan 'f' a 23 years old 200 level student from the Department of Marketing was seen and recovered to the University Clinic.
The statement as reported by Daily Trust said, "She was confirmed dead by the medical doctor on duty at the University Clinic and her corpse has been deposited at the Anatomy Mortuary of the same University for Autopsy. Preliminary investigation further revealed that Miss Mercy was reported missing by her parents to the Security Department, University of Jos on 03/05/19," the statement partly read.
The statement added that detectives of the Plateau State Police Command have since commenced an investigation to unravel the mystery behind the death.
Meanwhile, when contacted by our reporter, the university's Deputy Registrar, Information and Publications, Abdullahi Abdullahi, said the school already began investigation to authenticate the identity of the student.
Abdullahi said after the student is fully identified and her matriculation number and other details determined, the school will then contact her parents first to inform them before coming up with an official statement.
Before then, he said, any position on the incident could be based on speculation, adding that there were many parties that would be involved in the exhaustive investigation, like the police and other relevant bodies.
Source: Naija News