PTD Strike: Enugu, Anambra, Ebonyi State Experience Fuel Scarcity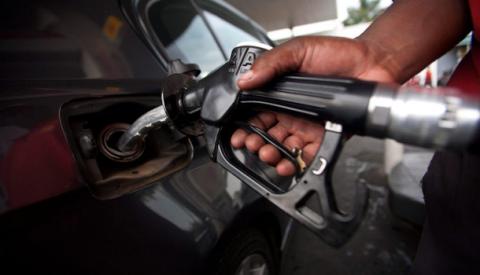 Three states in Nigeria, Enugu, Anambra and Ebonyi are currently experiencing fuel scarcity following a strike declared by the Petroleum Tanker Drivers, Enugu Zone.
The strike which started today, saw all the tanker drivers abandon their duty posts.
A senior staff of NNPC who spoke on the strike stated that she is not aware of the cause of the strike.
"You can see I'm in my own office working; so, I don't why they are on strike. You should go and ask them or the IPMAN; they are in the best position to know," she said.
Daily post reported that she further stated "go to our corporate headquarters for whatever information you need. I am not in a position to talk to the media on any issue."
But some officials at their Emene office, beside the NNPC depot, said they gave notice of the strike to all the appropriate authorities.
"Since they don't want to do what we requested, we have no option than to go on strike. By tomorrow, you will be trecking to this our office", one of them boasted.
The chairman of the Independent Petrolen Marketers Association Enugu State chapter, Tagbo Nnamani, while speaking with newsmen, stated that two keys leaders of PTD should be held responsible for the fuel scarcity.
He stated that IPMAN had earlier notified the security operatives of an alleged illegal deal of two PTD leaders, he further stated that the strike was targeted at halting the investigation of the officials.
"It is a mere case of stampede; two persons: Chief Jerome Omeje, the Enugu State unit chairman of the PTD and Chief Peter Modebelul, zonal chairman, Southeast PTD, are stampeding and sabotaging the entire system."
"We wrote a petition against them to all the anti-corruption and security agencies over their nefarious activities here. A case in point is the collection of N60,000 levy on every loaded tanker, and the money goes straight into their private account not even to that of their union."
"So, because we are making moves against it, they resorted to strike. In the petition we wrote to the EFCC, the ICPC, and all the security agencies, we had hinted clearly that in their normal brigandage, once they become aware of the petition, they will declare a strike to stall the investigation and that is actually what has happened."
"At the last count, they had extorted no less than N981540000.00 from IPMAN members, and our demand is that the money should be refunded. That is why they deceive others into embarking on this strike. It has nothing to do with the overall interest of the PTD members."
"We had expected that today, arrests will be made based on that petition, but they resorted to strike."
"This is an insult on the entire system and that is why we are calling on all the security agencies, the governors and the NNPC to take decisive action."
"Innocent Nigerians should not be thrown into avoidable suffering simply because of the greed and selfish interest of two persons," he added.
Read More News. Download Naija News App. Send us enquiries and press releases.