Nigerian Police Promises To investigate Francis Odega Over Assault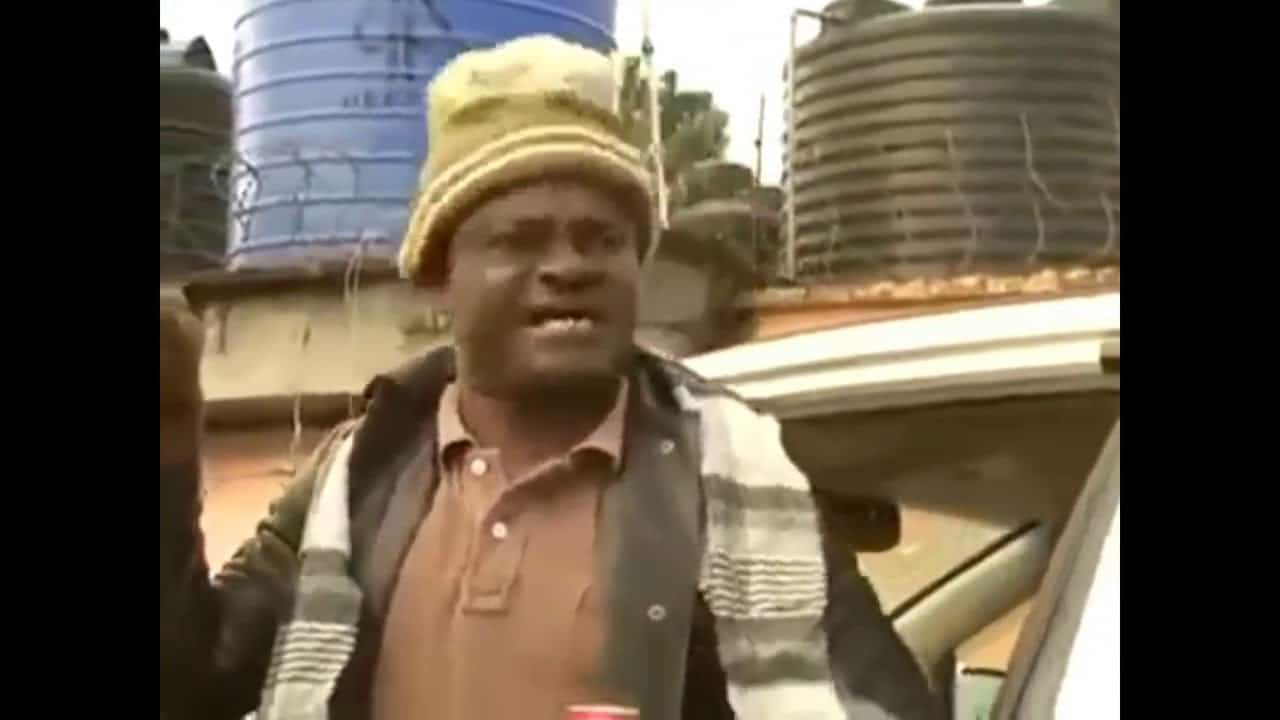 Nigerian comic actor and inventor of "Geeraarahere" slogan, Francis Odega who was in the news early this week as he was seen in a viral video where he allegedly threw his wife and her sister out of his house.
In the video, the actor threatened to stab his wife, adding that he didn't care if he would be sent to jail after that.
Also, while his sister-in-law mentioned that he had once stabbed his wife, the actor simply confirmed it, stating that he would do it again.
Meanwhile, the Public Relations Officer of the Lagos State Police Command, DSP Bala Elkana, reacted to the video, which he confirmed to has seen, saying the police would investigate the accused man.
"We have not received a complaint from anybody on that issue. We have watched the video and our operatives within that area are mandated to commence investigation on the issue immediately. I don't want to preempt investigation.
"We have to investigate the man because the allegation is about him. We have to listen to the wife, daughter, and sister who were witnesses. Professionally we have the mandate as police to investigate. I am going to update you on the outcome of the investigation,"
However, Odega has responded with another video telling his side of the story.
The actor said he gave his wife N7M to buy a property for him and has not seen the property since then. He also said he paid N900k for his daughter's school fees last term adding that the school just resumed and nobody has sent her out of school because of school fees.
In 2015, Francis Odega's a hilarious video clip 'gerarahere' brought him to limelight and also earned him endorsement deals.