What Nollywood Actor Francis Odega Said About Assaulting Wife (Video)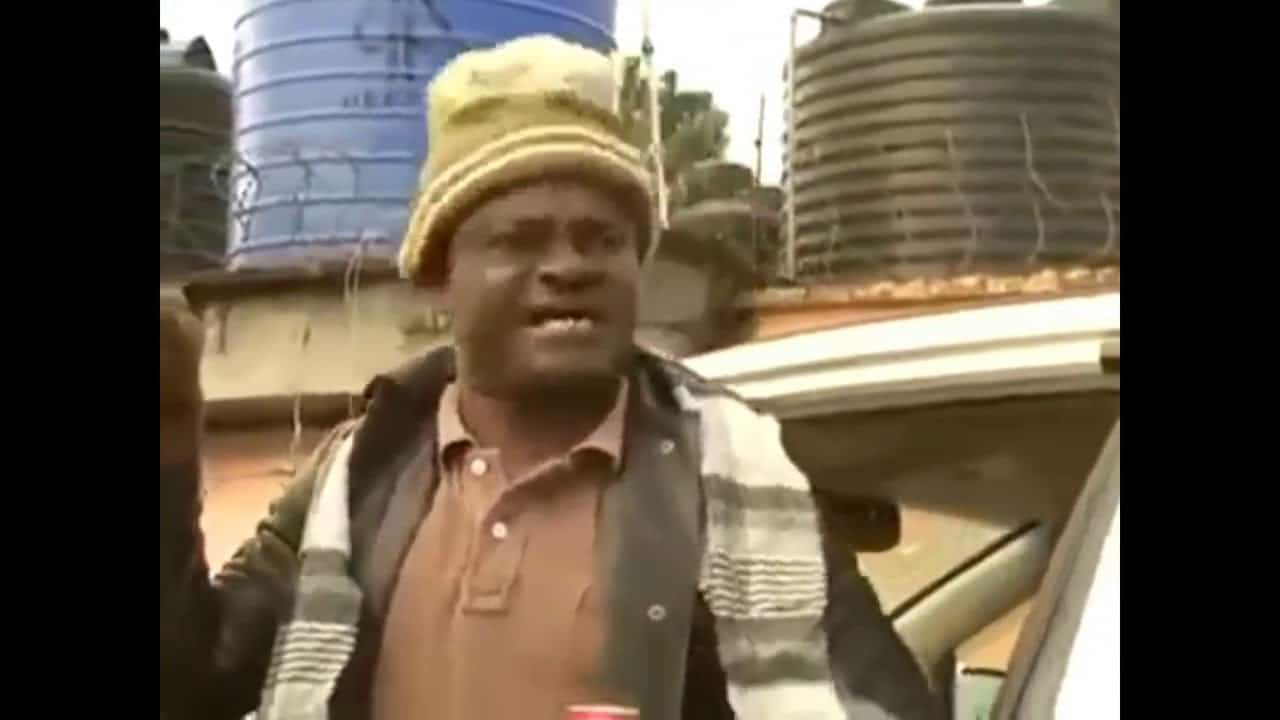 Nigerian actor and inventor of "Geeraarahere" slogan, Francis Odega has taken out time to clear the air over the allegations that he subjects his family to domestic violence.
Naija News understands that Odega took to his Instagram handle on Sunday to share his own side of the story of him allegedly subjecting his family consisting of his wife and daughter to violence.
The popular Nollywood actor while speaking via a series of videos he posted on his handle, expressed his dissatisfaction against the allegations against him.
"I am not happy that someone is reporting me that I cannot take care of my family," he said.
The actor alleged that he had given out a large amount in the tone of seven million Naira with the full consent of his wife for the purchase of a property but he is yet to obtain a full receipt for the payment of the landed property he had asked them to buy on his behalf.
He alleged that his wife had shown him pictures of the transfer of ownership of the property but that he is yet to obtain any document in that regard.
Francis Odega said he had given at least four cars to his wife in recent times.
He said he is confused as he cannot spot the reason for all the allegations against him but noted that his wife had warned that she was going to make him suffer after they had a disagreement that ensued as a result of what he tagged as "irreconcilable differences."
"I gave her a seven million naira to purchase a property which I have never set my eyes on property she acquired.
This is the same women I gave over four cars. I give her a car, she sells it off and I kept acquiring more for her."
She had warned that I was going to be humiliated, and I think I am facing that now" he said.
While speaking on the allegations that he does not pay the fees of his daughter, Odega in his video gave the impression that his wife subjects him to pay an outrageous amount of money as school fees. He said he pays her fees without owing, adding that her daughter's confession against him was just a 'script.'
He requested that his daughter be returned to him within the space of one month, stressing that he was going to register his daughter in a school where he can afford to pay her fees without stress.
"My daughter acted on a script. She was made to make a false accusation against me. I paid 900,000 as school fees for my daughter the last term, he said and ended with his "Am ara here" slogan.
Source: Naija News