ADP Sacks National Scribe, 16 Others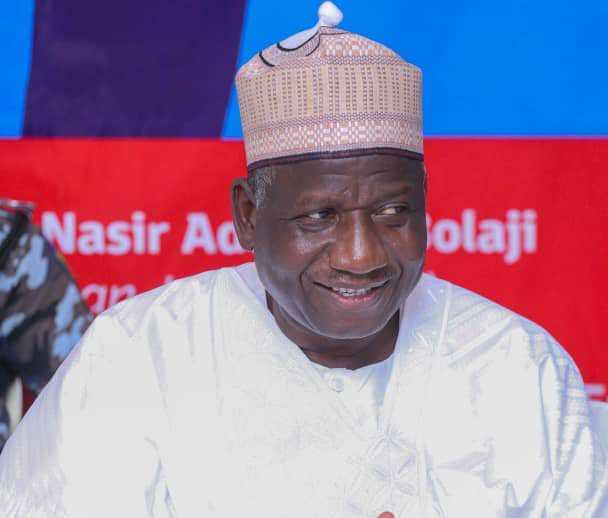 The National Executive Committee (NEC) of the Action Democratic Party (ADP) has sacked its National Secretary, Dr James Okoroma alongside 16 other party officers that include state party chairmen.
This was announced in a communique on Friday, jointly signed by ADC National Chairman Yabagi Yusuf Sani and new National Secretary Dr Steve Uwazie.
Reading the communique, Uwazie said they were expelled from the party as a result of anti-party activities, insubordination and actions causing disaffection and division among members in compliance with Article 52.1 of the ADP constitution.
Other officers expelled were Engr. Esther Oche, Chief Iboro lge-Edaba, Temitope Salami, Prince Edobor Oghosa, Alhaji Lateef Arowosaye, Amb. Andrew Nanyah Daman, Dr Theophilus Ezeala, Dr Ikponwen Don Osaze, Dr Ehigbor Johnson, Dennis Richard Okatubo, Victoria Tare Goodluck, Dahiru Yusuf Yabo, Ibrahim Mohammed Saulawa, Muhammad A. Ghali, Alh. Grema Musa, and Barr. James Chukwunweaku Ude.
The NEC meeting also resolved to adopt all legal means retrieve the party's Toyota Sienna vehicle given to Dr Okoroma, the former National Secretary as an official car in his capacity as Director-General of the YY Sani Presidential Campaign Council and all other party properties in possession of any other person.
The ADP also agreed to invite Sen. Roland Owie, a leader of the party from the South-South, to appear before the Disciplinary Committee to explain his alleged involvement in pitching some State chapters against the leadership contrary to the Constitution.