Zamfara APC: Supreme Court To Hear Appeals On May 16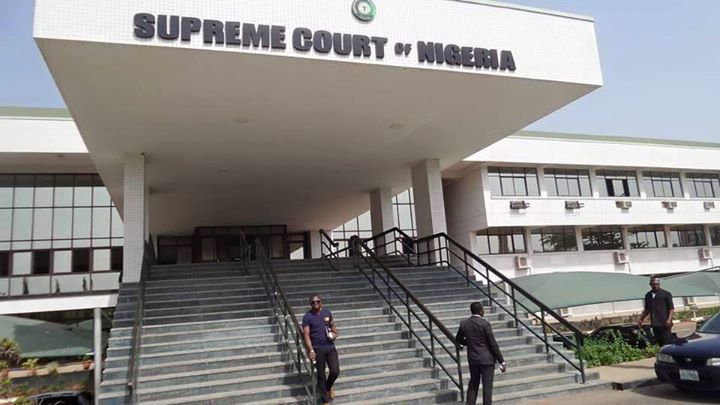 The Supreme Court has slated hearing for May 16 in the appeals filed by candidates of the All Progressives Congress (APC) in the last general elections in Zamfara State.
Zamfara Governor-elect, Mukhtar Shehu Idris and elected members of the state's House of Assembly filed the appeals against the March 25, 2019 judgment of the Court of Appeal in Sokoto.
The Court of Appeal had, in its judgment, set aside the judgment by the Zamfara State High Court, which upheld the primaries conducted by the APC and allowed it to field candidates for the 2019 general elections.
The appellate court, also in the judgment, nullified the primaries, from which the appellants emerged, on the grounds that the APC spurned due process in the conduct of the primaries.
The Supreme Court, on Thursday, conducted preliminary proceedings on the appeals, during which parties were allowed to regularise their various appeals.
Lawyer to the appellants, Lateef Fagbemi (SAN) objected to moves by respondents' lawyer, Mike Ozekhome (SAN) to argue his objection to the appeals.
Fagbemi urged the court to direct that the objection be heard with parties' briefs of argument in relation to the substantive appeals. He relied on Order 6 Rule 5 of the court's Civil Procedure Rules.
He noted that the court had, in many cases before now, adopted the practice of hearing objection along with the briefs of argument for it to deliver a single judgement.
The court's panel of Justices, led by the Acting Chief Justice of Nigeria (CJN), Justice Ibrahim Muhammad, agreed with Fagbemi's argument and adjourned till May 16 for hearing.