Twitter Users Accuse Tinubu Of Plotting To Replace Foreign Affairs Minister With Abike Dabiri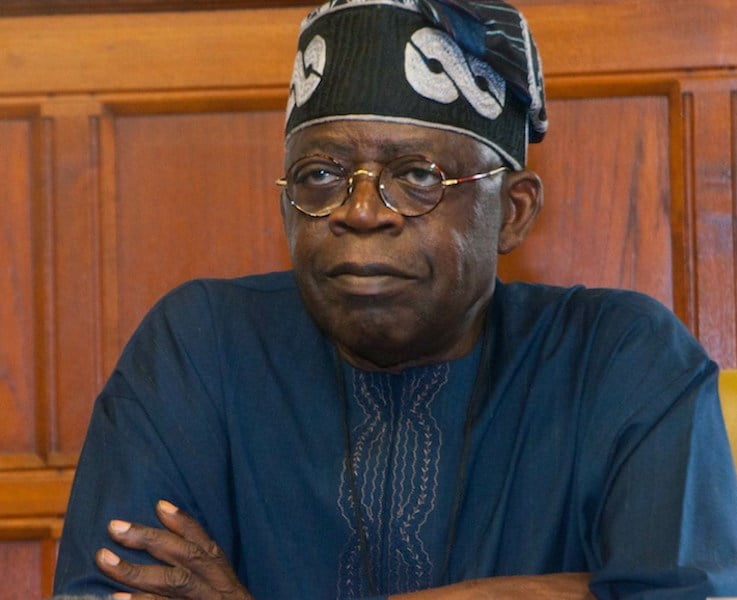 The National Leader of the All Progressives Congress (APC), Bola Ahmed Tinubu, has come under fire For allegedly plotting to replace Foreign affairs minister, Geoffrey Onyeama with the SSA to President Muhammadu Buhari on Foreign Relations & Diaspora affairs, Abike Dabiri.
Nigerians took to Twitter to express their displeasure at Tinubu for sponsoring a media campaign that will see to the exit of Geoffrey Onyeama to be replaced by Dabiri.
It all started with some Twitter users who were loyal to Bola Ahmed Tinubu started tweeting negative comments about the Nigerian Foreign minister.
Some of the tweets could be seen below: @ayourb "All the xenophobic attack against Nigerians in SA, the man has been Ghost Mode, he even attacked Abike at a time that she was taking his shine. That man is one of the worst ministers we have, even worse than Shittu"
Another Tweet from One Mr Olusegun reads:@Dolusegun "The foreign affairs minister is a waste of appointment. I Hope the president is not thinking of retaining him anyway"
However, this tweet from MR Olusegun didn't seem to go down well with one Mr Adetola A. Kehinde who sharply replied; @optimistic_ade "I will go for @geoffreyonyeama any day any time over 29 other ministers in this present government. This attack on Onyeama is too harsh and not necessary. If I am the President, Onyeama will be among the 7 ministers to be retained. "
Things came to head when The Nation published an article, insinuating that Abike Dabiri was the person that facilitated the release of Zainab Aliyu from Saudi Arabian Prison.
Many Nigerians blasted the news platform for allegedly allowing itself to be used by Bola Ahmed Tinubu.
The Publication of the news media platform appeared to have infuriated a lot of Nigerians who didn't hesitate to express their disgust and displeasure at the publication.
Below are the tweets :@Dr__c_okolie " @abikedabiri really gunning for this man's job.
@valmary89666872 " Seriously, Tinubu is scheming seriously"
Another girl posted: @cwespofficial " Lol Aunty Abike is undermining the minister of foreign affairs because she wants to be seen as a more competent person so she can be made the minister, nice one"
Mr Stephen angrily retorted; @Mrstephenchidi1 "Abike will get the slot, mark it somewhere, once you openly show your hatred against Igbos like @abikedabiri did with names of Igbo criminal, the Fulani power will grant your request"
A twitter influencer, Mr Somto Onuchukwu was very sarcastic with his own Twitter post, he said;@Chosensomto "Now That Tinubu has decided to replace Foreign affairs minister Geoffery Onyeama with incompetent Abike Dabiri, I wonder who will speak for Onyeama"