Police Officer Flees After Shooting Lady In Edo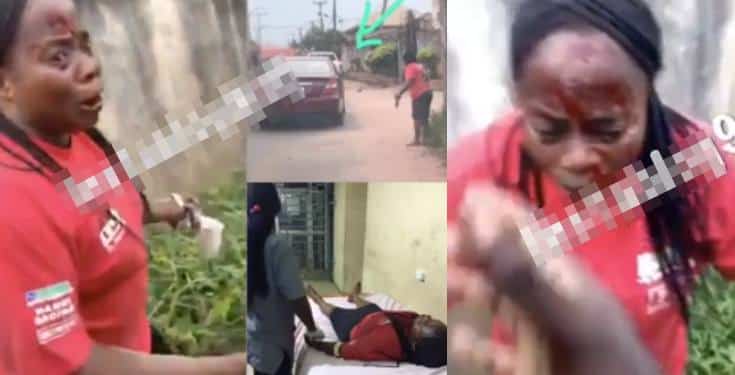 A Nigerian Police officer is currently on the run after he shot a lady around the Etete GRA in Benin, the Edo state capital.
Naija News reports that the incident occurred on Thursday, May 2.
The incident occurred when a dog in the area attacked the middle-aged lady whose name was not disclosed.
The lady was being attacked by the dog that was determined to end her life when the Police officer who was on an escort mission decided to save the lady from being killed by the attack of the wild dog.
The Police officer came down of his Hilux van with the aim of rescuing the lady from the dog, but rather for him to attack the dog physically, he employed his rifle, cocked his gun, aimed at the dog and fired his shot but he, unfortunately, missed his target and accidentally shot the Lady in the head.
Immediately he realised he had made a mistake, the Police officer immediately re-organized himself and fled the scene.
While giving an account of the incident, an eyewitness who rushed the girl to the hospital said; "I was taking myself out when I saw a woman being attacked by dogs and a Hilux stopped while a policeman came down.
I thought he was going to kick the dogs out but he cocked his gun and fired at the dogs but it missed and hit the woman. The policeman fled immediately and I had to stop to pick her up.
So we ended here at the hospital. Thank God for life. She was taken to UBTH. It was so painful we couldn't get the plate number of the Hilux."
Download NAIJA NEWS app: