CCB Threatens To Prosecute Governors, Ministers, See Why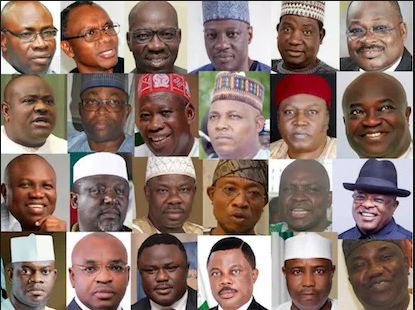 The Code of Conduct Bureau (CCB) has vowed to prosecute any serving governor or minister found to have falsified or refused to declare their assets.
This was made known by the Chairman of the Bureau, Prof. Isa Mohammed, at the opening session of a three-day retreat for board members, management and state directors of the Bureau in Abuja on Thursday.
Speaking, Mohammed stated that nothing will stop him from prosecuting defaulting governors and ministers, once it is established that they failed to properly declare their assets as prescribed by the law.
"As far as I am concerned, there is nothing that can stand on my way from prosecuting anyone that is found guilty," he stated.
Addressing participants, he stated the essence of the retreat was to bring the management board and state directors of the establishment together to brainstorm and re-appraise some challenges that have hindered the Bureau from effectively executing its statutory mandate of entrenching probity in public service.
According to him, "Idea of a retreat between the management board and the state directors is so that we can sit down and tell ourselves the truth on why the CCB has not been able to perform over the 30 years that it has been in existence."
He further noted that before corruption became pervasive in Nigeria, the CCB was already in place, saying it was established by the 1979 Constitution and restated in the 1999 Constitution.
"All its mandates and the enabling Act is there in place as well as other extant laws, to ensure effective compliance and implementation of the Code of Conduct for public officers in Nigeria. But up till now, we are still having enormous challenges."
On the refusal of the CBB to grant the public access to asset declaration forms that were submitted by some public officials, including ministers currently serving in President Muhammadu Buhari's cabinet, the CCB boss said the issue would get due consideration.
"We are going to study and see how far we can tackle this challenge. When we came in, we met an installed system. That is why we are here. At the end of this retreat, every bit of problem is going to be discussed and we are going to see a lot of improvements," he stated.
When asked if there are plans to refer any serving governor or minister to the Code of Conduct Tribunal (CCT) for prosecution, as was done in the case of the former Chief Justice of Nigeria (CJN), Justice Walter Onnoghen, the CCB Chairman said he would not hesitate to do so, once any one of them is found culpable.