Doctor Remanded In Prison Over The Death Of Corps Member
A medical doctor at the Dalhatu Araf Specialist Hospital, Lafia, James Negedu, has been remanded at the Lafia prison after the death of Pascaline Madueke, a member of the National Youth Service Corps.
The deceased was a Batch 'C' corps member that served in Adogi, Lafia East development area of the state, Naija News gathered.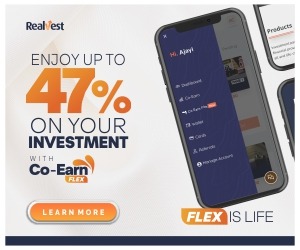 Report into the situation has it that the corps member gave up the ghost after a surgical operation was carried out at the Dalhatu Araf Specialist Hospital, Lafia.
The deceased was reported to have complained of headache, abdominal pain and malaria and was rushed to a private clinic for treatment, before she was later taken to the hospital where she died.
The doctor while speaking with Punch stated that the deceased's uncle, who was identified as Ndubuisi brought the corps member to the clinic on January 18.
He stated that corps member was complaining of headache, abdominal pain, typhoid, malaria and general body pain.
Negedu stated that after some test were conducted on her, she was given some drugs.
The doctor revealed that when their was no improvement, a scan was carried out and it was noticed that she had a pelvic inflammatory disease, as well as a five-month-old dead foetus in her womb.
"After the scan was carried out, I discovered that the deceased didn't tell me that she was pregnant. I referred her to the DASH (Dalhatu Araf Specialist Hospital) with a note containing the details of the incident."
"She was operated at the gynecology and obstetrics department of the DASH, but she died the following day."
The doctor stated that he decided to refer the deceased to the specialist hospital because he could not manage her case.
"The doctor that carried out the operation on her has been moving freely without any arrest and prosecution. Why should I be detained for referring her to a government hospital?"
The Nasarawa State NYSC Coordinator, Zainab Isa, while speaking on the death of Madueke stated that she died after a surgery, she further stated that she does not know the cause of her death.
She said, "I discovered that she died three days before I was informed about her case. I got to know about the incident through the Anambra State coordinator of the scheme who said that some people came to her office in Anambra and informed her that a corps member who was serving in Nasarawa State had died on January 24, 2019."
"When I visited the hospital to see her remains, they were already decomposing. We contacted her next of kin and the mother said they wanted the body of their daughter for burial. We provided an ambulance and the body was taken to Imo State for burial,".
Ms Isa stated that the matter was reported to the Department of State Services, Nasarawa State Command, and the Nigeria Police Force, which investigated the incident.