Abia Guber: Uwakolam Calls On Ogah, Otti To Withdraw Their Petition Against Ikpeazu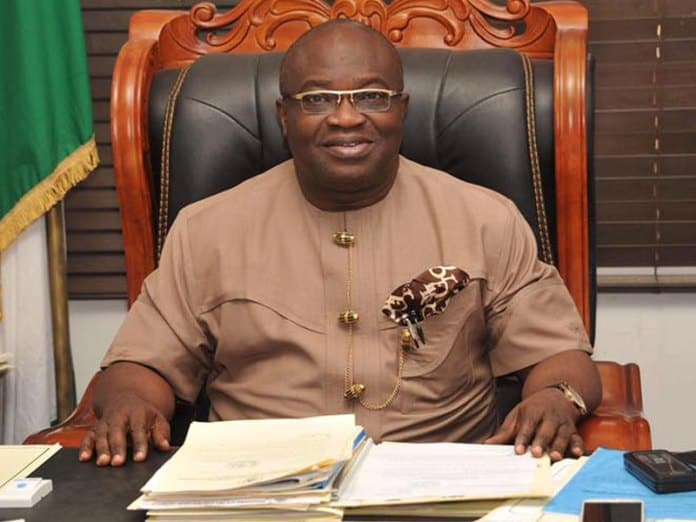 The governorship candidate of Accord Party in Abia State, Emeka Uwakolam, has called on the governorship candidate of the All Progressives Congress, Uche Ogah and the candidate of the All Progressives Grand Alliance, Alex Otti, to withdraw their petition against the state governor, Okezie Ikpeazu, who had been declared as the winner of the March 9 governorship election in the state.
Uwakolam, while speaking during a press conference in Umahia, stated that the election petition has continued to slow down the economic development of the state.
He further stated that it will be better for the governorship candidates to withdraw their petition and allow the state Governor to bring the dividends of Democracy to the state.
Recall that Naija News had reported that the Governorship candidate of the Peoples Democratic Party, was declared the winner of the election.
"The fact is that when I was campaigning, I told the public that I am very passionate about the development of Abia. And I still maintained my earlier position that the nation's electoral process is flopped. The opposition candidates that are in tribunal have every right to approach the tribunal to seek for justice, because of the flopped electoral process that produced Dr. Okezie Ikpeazu as governor."
"But nevertheless, I'm saying that in the interest of Abia and its development, that the continued litigation would be a distraction that will end up in causing Abia to be less developed, just like the one we witnessed in the previous elections. In every electoral process, one person will emerge as winner. And there will be only one governor in the state."
"And now, this electoral process irrespective of its inadequacies, has produced a governor. I'm calling on all Abians who are passionate, to support the governor, in order to bring dividends of democracy to the people. Let not be excuse of litigations from Governor Ikpeazu. Now, If they continue in court, what it means is that, the governor would be distracted. He will sit down and be looking how to retain his seat, and then, what suffers is the development of Abia."
"The litigation would not do us any good, because, it will end up spending huge amount of money that is meant for the development of Abia. So, i am calling on the litigants to please, in the interest of Abia people, not just because of the governor, to sheathe their sword, to enable the government engender greater development of the state".
Source: Naija News