Onochie Speaks On How Zainab Aliyu Was Incriminated In Saudi Arabia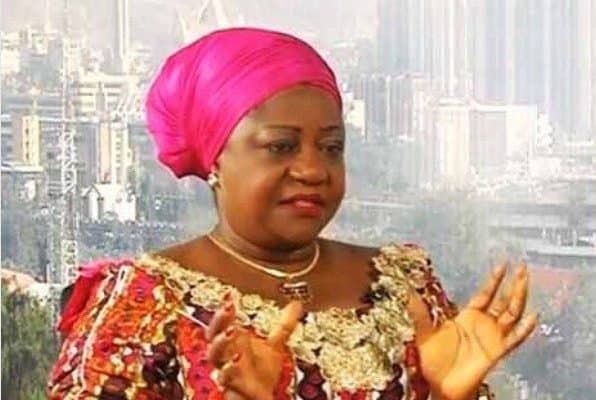 Lauretta Onochie, the personal assistant to President Muhammadu Buhari on Social Media, has spoken on the case involving Zainab Aliyu.
Zainab Aliyu, is a Nigerian who was allegedly incriminated in drug-related issue and being detained by Saudi Arabian authorities.
Zainab, who happens to be a student of the Maitama Sule University, Kano, travelled for the Hajj in December 2018 and was detained by the authorities of Saudi Arabia for allegedly being in possession of a banned substance.
Recall that President Buhari had called on the Attorney-General of the Federation and Minister of Justice, Abubakar Malami, to intervene in the case involving the Nigerian.
The Senior Special Assistant to President Buhari on Foreign Affairs and Diaspora matters, Abike Dabiri in revealed this in a statement made available to newsmen on Monday. She said:
"President Muhammadu Buhari gave the directive immediately the matter was brought to his attention about two weeks ago."
"My office has been working with the AGF as well as the Ministry of Foreign Affairs in that regard."
Onochie in her reaction stated that some Nigerians at the Airport deliberately planned and foisted pain on Zainab's family.
"What Ms Zainab Aliyu and her family are going through now, cannot be imagined. Horrendous!"
"Disheartening is that some Nigerians at an Airport deliberately planned and foisted this pain on Zainab. Evil"
"Many Nigerians may have been executed in this way. My prayers are with Zainab."
See Onochie's post below:
What Ms Zainab Aliyu and her family are going through now, cannot be imagined. Horrendous!
Disheartening is that some Nigerians at an Airport, deliberately planned and foisted this pain on Zainab. Evil
Many Nigerians may have been executed in this way. My prayers are with Zainab. pic.twitter.com/OTJLBGoDbe

— Lauretta Onochie (@Laurestar) April 30, 2019