NYSC: Senate To Investigate Appointment Of New DG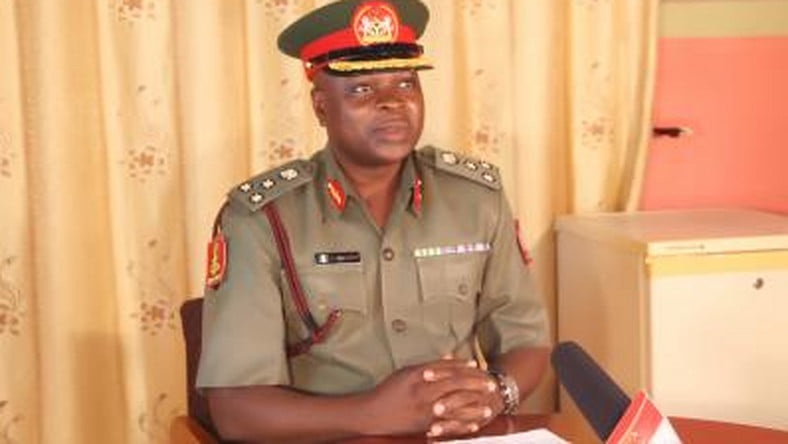 The Nigeria Senate has directed its committee on Sports and Youth Development to probe the appointment of a new Director-General of the National Youth Service Corps (NYSC), Brig. Gen. Shuiabu Ibrahim.
The Chief of Army Staff, Lt. Gen. Yusuf Buratai named Ibrahim few days ago to replace Brigadier General Suleiman Kazaure.
The committee was given a deadline of one week to report back to the Senate.
The Senate directed the committee to establish if any law was violated in the appointment of the new NYSC boss.
The mandate followed a point of order raised by Senator Dino Melaye on the appointment of the new NYSC DG.
Melaye in his point of order claimed that there was an infraction by the Chief of Army Staff in the appointment of Kazaure.
He insisted that the appointment appeared to be contrary to the Act establishing the NYSC.
Melaye said: "NYSC Act Section 5 says there shall be a service to be heard by a person called the director-general to be appointed by the president.
"Surprisingly, the Chief of Army Staff removed the director-general through signal and through another signal appointed another one.
"The law doesn't confer the power of appointing him on anybody, but the president. The last person and all other past persons were appointed by the presidents.
"If we allow this, the announcement of the Senate President can come from the Road Safety and replacement may come from the same Institution."