FFK Slams France President, Emmanuel Macron For Describing Africa As Uncivilized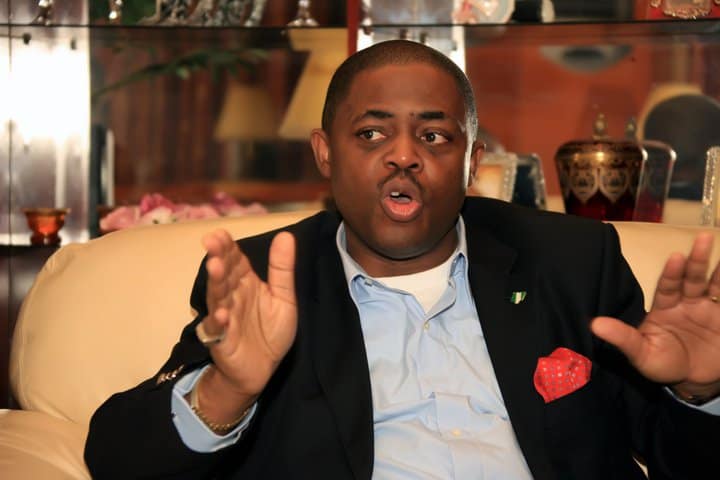 Former Aviation Minister, Femi Fani-Kayode, has taken to his Twitter page to slam French President Emmanuel Macron, for saying "the real problem of Africa is lack of civilisation: how can one woman give birth to 6, 7 or 8 children?".
Naija News learnt that  Macron said this when he was speaking with an Ivorian journalist on the sidelines of the G20 Summit in Hamburg, Germany, Macron said, "The problems Africa face today are completely different … and are 'civilisational'.
"What are the problems? Failed states, complex democratic transitions and extremely difficult demographic transitions.
"It's by a more rigorous governance, a fight against corruption, a fight for good governance, a successful demographic transition when countries today have seven or eight children per woman.
"At the moment, spending billions of euros outright would stablise nothing. So the transformation plan that we have to conduct together must be developed according to African interests by and with African leaders."
Reacting to the two-year-old comment in a tweet on Monday, Fani-Kayode urged Macron to leave Africa alone.
"President Emmanuel Macron of France said "the real problem of Africa is lack of civilisation: how can one woman give birth to 6, 7 or 8 children?"Is civilisation sleeping with your teacher at 15 and then marrying her even though she looks like your grandmother. Leave Africa alone!And for those ignorant, self-hating Africans that are prepared to condone his "lack of civilisation" insult and even commend him for it I say shame on you!"
Pres. @EmmanuelMacron of France said "the problem of Africa is lack of civilisation: how can one woman give birth to 6, 7 or 8 children?"

Is "civilisation" fornicating with your teacher at the age of 15 and marrying a woman that looks like your grandmother. Leave Africa alone! pic.twitter.com/Qgg5rxQBmP

— Femi Fani-Kayode (@realFFK) April 29, 2019