Drug Trafficking: Nigerian Senate Summons Foreign Affairs Ministry Officials Over Arrest Of Zainab Aliyu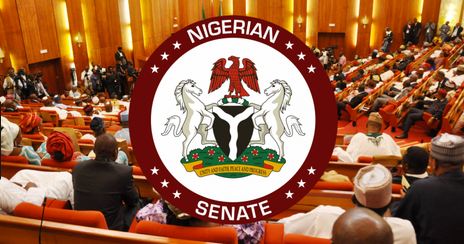 The Senate has set up an Adhoc-Committee to investigate the case involving Zainab Aliyu, who was arrested in Saudi Arabia for drug trafficking.
The committee has been directed is to investigate and report back to the Senate as soon as possible before the Saudi authorities take an irreversible decision.
The lawmakers' position comes after the arrest of some persons by the NDLEA who specialise in hiding drugs in the bags of travellers. The Senate believes Zainab is innocent and wants the Federal Government to urgently secure her release.
One of the lawmakers Senator Kabiru Gaya speaking during plenary on Wednesday cited Order 42 & 52 and explaining the situation said, an innocent girl who travelled to Saudi Arabia and a cabal at the Airport tagged a bag to her that contained Tramadol and Hard drugs.
"Investigation led to the arrest of six with one person at large. These people were charged to court but unfortunately were released by the high court on bail. Information on arrest has been sent to Saudi Arabia."
Senator Ahmad Lawan also speaking on the matter said, "The time is right to take action. The Ministry of Transport should ensure that only those who are authorized should operate at the Airport. All airlines who are found to have their people involved should be penalized."We need the Senate Committee on Aviation, Committee on Judiciary, Committee on Drugs and Illegal Substances and Committee of Foreign Affairs to investigate how these operations are carried out "It is our job as the Senate to bring these people to book and this does not happen again. We need to take action now and ensure Zainab is brought back safe".
Meanwhile, the Senate has also summoned the Foreign Affairs Ministry officials over the arrest of Zainab Aliyu.
The senator representing Kaduna central, Senator, Shehu Sani who made this known through his twitter handle said that"
"the Senate Committee on Foreign Affairs, where I'm serving as the vice chair, Will Tomorrow summon and engage the officials of the Ministry of Foreign Affairs over the detention in Saudi of Zainab Habibu Aliyu.
The Senate Committee on Foreign Affairs,where I'm serving as the vice chair, Will Tomorrow summon and engage the officials of the Ministry of Foreign Affairs over the detention in Saudi of Zainab Habibu Aliyu and… https://t.co/IexTCBRi83

— Senator Shehu Sani (@ShehuSani) April 29, 2019
Source: Naija News