Why You Should Immortalize My Father – Saraki's Daughter Tells Kwara Governor-Elect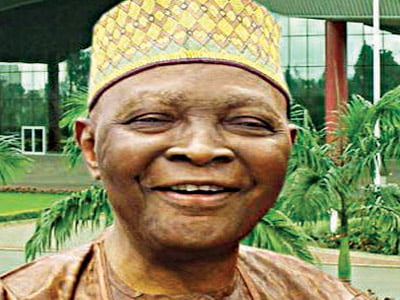 Oyinkansola Saraki, a daughter of the late Kwara State political leader, Dr Olusola Saraki, has urged the incoming governor of the state, Abdulrahman Abdulrazak, to immortalise her father.
The political icon's daughter who made her submission in a statement made available to journalists on Sunday, urged the governor-elect not to allow the political differences between himself and his brother, and President of the Senate, Bukola Saraki, stop him from doing the honourable thing.
The statement seen by Naija News reads, "Congratulations, governor-elect, Abdulrahman Abdulrazak. I am appealing to you sir to immortalise my father, Dr Olusola Saraki, the man believed to be the strong pillar of Kwara State politics during his lifetime.
"With all due respect sir, may I remind you that my father single-handedly established political grounds in Kwara State in the Second Republic.
"It may interest you to know that most governors of the state rode on his popularity and influence to the corridors of power; they include Adamu Atta, Cornelius Adebayo, Mohammed Lawal and his son, Bukola Saraki.
"Everything Bukola is today was my father's doing, yet he could not think of honouring his father by immortalising him.
"It just shows the kind of son he is. I acknowledge that my brother may have stepped on people's toes but sir, my father deserves to be honoured in Kwara State."
Speaking further according to reports by Punch, Oyinkansola urged Governor-elect Abdulrasak to preserve her father's heritage by immortalizing him.
"I believe you will serve the people of Kwara well. I know you are a man of integrity. I am appealing to you sir in the name of Allah to do this for me so that my father's name and all he has put into the development of Kwara State will not perish," the statement added.
Source: Naija News