National Assembly: Lawmaker Declares For Speakership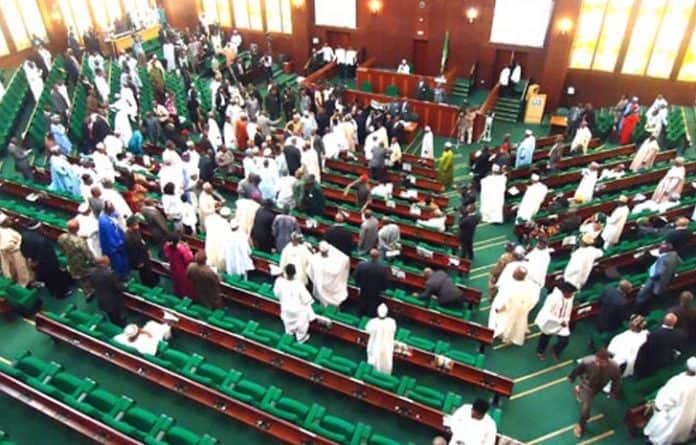 A member of the House of Representatives, Hon. Chike Okafor has insisted on contesting as Speaker of the 9th National Assembly.
Speaking to newsmen on Monday, Okafor, who is representing Ehime Mbano/Ihitte Uboma/Obowo Federal Constituency, said the All Progressives Congress (APC) has yet to endorse the Majority Leader, Femi Gbajabiamila, as its candidate.
He said while the Senate Presidency had been zoned to the North-East, "We are aware that the party has yet to zone the speakership of the House of Representatives to any zone."
"You are already aware of the clamour from across the country for equitable distribution of the principal offices of the National Assembly and most importantly, the recent push by several APC support groups from across the northern states and the South-East, calling on the party leadership to zone the speakership of the 9th Assembly of the House of Representatives to the South-East," he said.
"In 2015, the APC denied the South-East principal-officer positions in the National Assembly on the ground that we did not have a ranking member under the APC. I was slated for leadership position then but was eventually denied the position of Deputy Whip because I was a first timer. Now I am back and ranking!
"Let me use the opportunity of my appearance here today, to state that I have continued with consultations as I am still in the race for the speakership of the 9th Assembly of the House of Representatives."
Chike Okafor argued that the South-East, which was denied a leadership position in the 8th House, deserved compensation in the 9th National Assembly, saying that he is the appropriate vehicle for equitable compensation to the zone.
"We are aware of some of the things you may have heard before now, and the name already put in circulation as the automatic beneficiary of the speakership position and the seeming exclusion of the South-East. It is however unthinkable that the APC will abandon the more than 400,000 of its supporters who voted for the party across the South-East, to cede the speakership to a zone that already has the Vice-President, the national leader of the APC and multiple Grade-A appointments," he added.