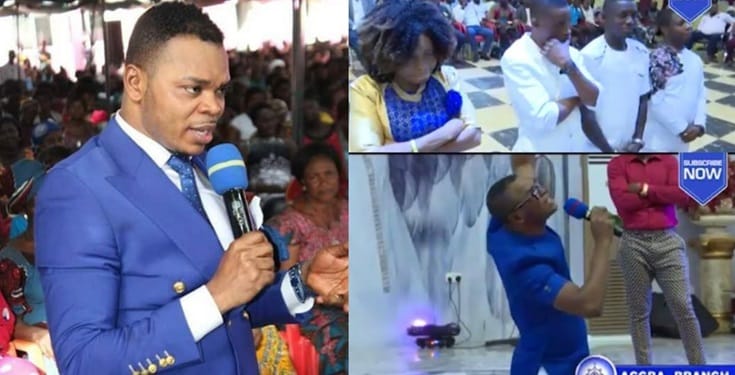 Controversial Ghanaian cleric, Bishop Daniel Obinim has sacked all his pastors.
Naija News understands that Bishop Obinim sacked his pastors after one of them betrayed him.
The bishop broke the news to his pastors when he assembled all of them heading different parishes and told them that he could no longer work with them so he can fish out the betrayal among them.
The Bishop assembled his pastors after arriving from an event in Spain and lined them up before the congregation.
Before that, Obinim gave a brief background of some of the pastors, notably mentioning Solomon who is the Tema resident pastor.
While giving a background of the Pastor, the Bishop disclosed that Solo was a poultry farmer who came to him with his problem, adding that he turned him into a pastor.
The Bishop noted that Pastor Eric and Kofi, Obinim stated they were mechanic and a truck driver respectively before they joined him as pastors.
Follow @naijanews