Osun West: Senator Adeleke Reacts To Lawsuit Calling For His Removal From Senate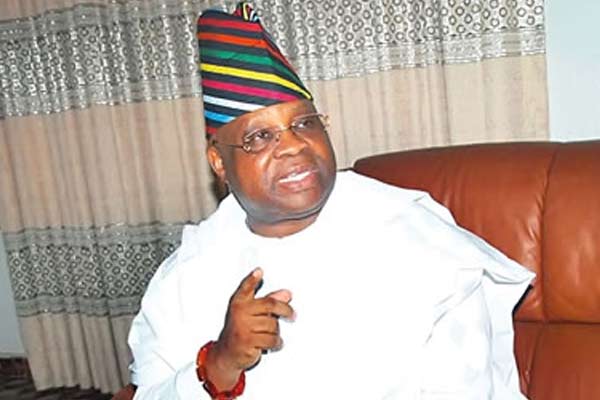 The Senator representing Osun West senatorial district, Ademola Adeleke, has reacted to the lawsuit filed at the court seeking for his removal as a senator, the senator described the step as laughable and an abuse of court process.
In statement that was released through the legal adviser to the senator, Niyi Owolade, he stated that those behind the lawsuit are forces of the All Progressives Congress and the Governor of the state, Gboyega Oyetola.
He stated that the state Governor is waging war because of the fear of losing the Osun State governorship seat to the Peoples Democratic Party.
"The initial judgement that this irritating suit is based on has been widely condemned by all learned minds, especially as the document wrongly declared as forged was duly issued by the authorities of the school."
"It is in public domain and court records that the school Principal deposed to an affidavit confirming the testimonial and statement of results were duly issued by the school.WAEC's deputy Registrar also came to depose to an Affidavit in court with the Certified True Copies of the same result submitted by Senator for his Senatorial election screening. How can any human being still declare such result as fake or forged?"
"We declare that the suit is frivolous,clearly an abuse of court processes and a waste of the precious time of the Judiciary."
"It is important to restate that the matter of qualification and eligibility have been decided by two High Court Judgements in Osun state. A recent ruling of the Appeal Court Akure Division supports the Senator's position. This matter is also subjudice as it is already a matter before a higher court; The Appeal Court."
Senator Adeleke called on his supporters to remain calm as the lawsuit filed against him will be dismissed, "this new APC's desperate move will fail woefully just like the others have failed."
"No amount of harassment, embarrassment, intimidation and spreading of falsehood can change or stop the quest for the retrieval of the "Stolen Mandate" freely given Senator Ademola Adeleke."
"The people of Osun have spoken with their votes. Their decision and choice of leader CANNOT be undermined and subjugated by any abuse of force and powers".