Gombe Government Imposes 24hrs Curfew On State Capital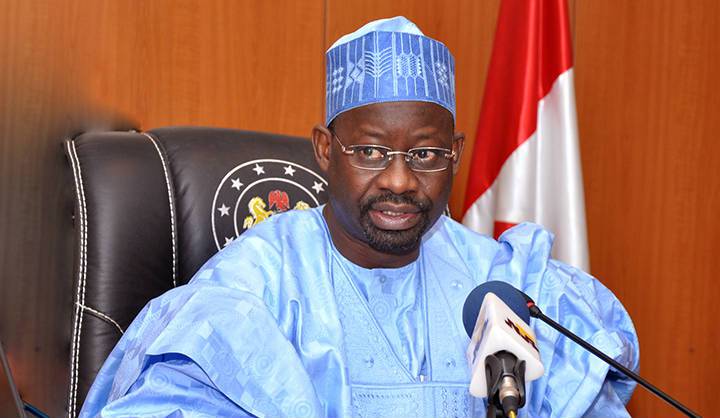 The Gombe State government has imposed a curfew within the state capital.
Naija News Understands that the acting Secretary to the State Government, James Pisajih, announced the restriction in a statement earlier today.
Pisajih explained that the decision became following the breakdown of law and order in the metropolis. Pisajih also said the government ordered the restriction of movement in the state capital after consultations with the heads of security agencies in Gombe. According to him, the curfew will last from 3 pm on Saturday to 6 am on Sunday while the situation will be reviewed thereafter.
The Secretary to the State Government, however, noted that only those on essential duties with proof would be allowed any form of movement.
Meanwhile , Naija News learnt that Violence broke out in the state capital as Some members of the brigade and other youths had staged a procession in the metropolis to honour their slain colleagues.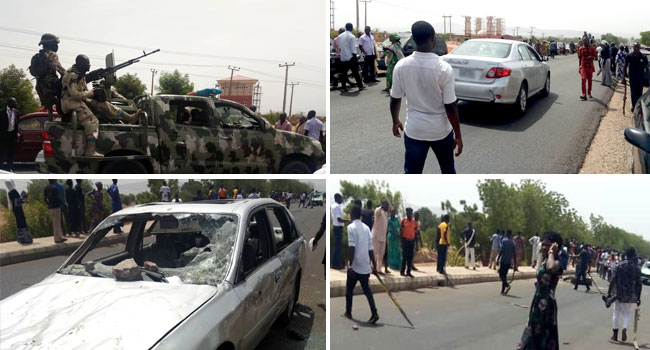 In the process, another group of people intercepted the demonstrators and prevented them from continuing with the procession.
The incident turned violent but was later brought to calm following the intervention of security operatives.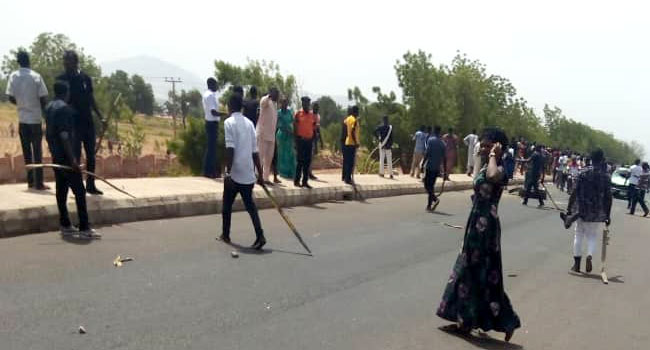 Source: Naija News