Why Bandits Are Killing People In Zamfara – Yari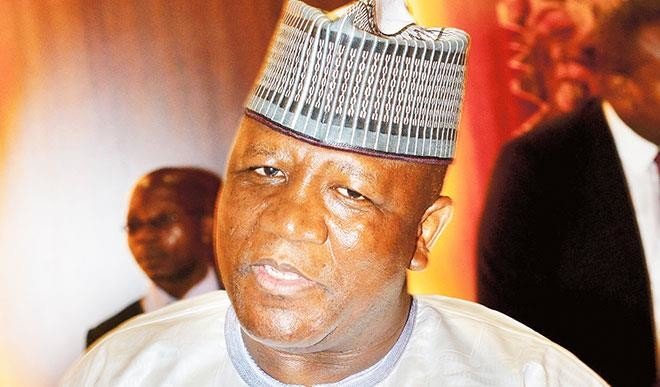 Governor Abdulaziz Yari of Zamfara State on Thursday blamed the ugly situation in the state on lack of sufficient security operatives.
Addressing participants at a two-day Federal and States Security Administrators (FSSAM) meeting in Gusau, the state capital, the governor said there were only twenty-five police outposts in the state even when the state had over 250 communities and villages.
He disclosed that there are no fewer than ten thousand armed bandits operating in the state.
Yari spoke through the Secretary to the State Government (SSG), Professor Abdullahi Shinkafi.
According to him, the armed bandits had killed over 4,000 innocent souls, injuring over 9,000 people, while thousands of houses and farmlands had been destroyed in Zamfara state.
Governor Yari said the armed bandits and gunmen always targeted the rural areas because there were no security operatives in most of the rural areas of the state.
He pointed out that it was when the situation became unbearable that the Federal Government deployed about 4,000 soldiers to the state.
Yari noted that before the situation became very bad, there were only 300 foot soldiers in the state, wondering how the insufficient security operatives could confront armed bandits and notorious kidnappers who, he said, were operating with sophisticated weapons that were more powerful than the ones being used by the security agencies.
According to him, the state government had committed over N10 billion to accommodate the security agencies in the state, despite its lean resources.
However, the governor said there were some fundamental questions needed to be asked, stressing that one of such questions remained whether the armed bandits and kidnappers were operating on their own or were being sponsored by highly placed individuals to commit atrocities.
"We are really in a serious mess as the whole situation continues to escalate, with no end in sight," he lamented.