Atiku Vs Buhari: Throwback Video Of INEC Commissioner Revealing How Election Results Would Be Transmitted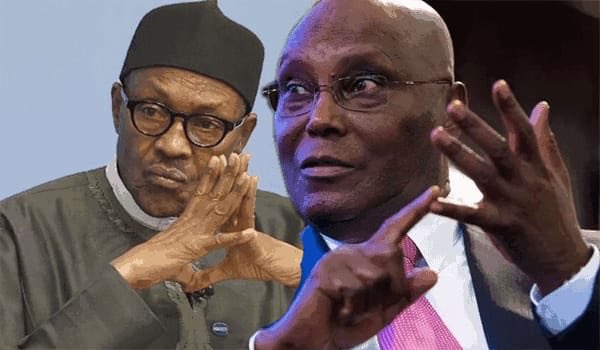 A throwback video has resurfaced online, showing the moment Mike Igini, the Resident Electoral Commissioner (REC) of Akwa-Ibom State, revealed how the 2019 Presidential election results would be transmitted to the server of the Independent National Electoral Commission (INEC), Nigeria's electoral umpire.
Naija News recalls that the presidential candidate of the Peoples Democratic Party (PDP), Nigeria's main opposition party, Atiku Abubakar, had alleged that results from INEC server showed that he won the election, a claim which the All Progressives Congress (APC), Nigeria's ruling party condemned strongly.
In response, INEC dismissed Abuabakar's claim, saying the results he paraded were fabricated.
To back up his claim, the PDP presidential candidate said he was willing to engage experts from Microsoft, IBM and Oracle to verify his claim.
The former Vice President and the PDP had said INEC pulled down the results from its server and replaced it with a doctored one to favour President Muhammadu Buhari.
This online news platform recalls that the commission had said figures from the 36 states and federal capital territory (FCT) gave Buhari 15,191,847 votes, while Atiku came second with 11,262,978 votes.
Challenging the results at the election tribunal in his 139-page petition, Abubakar said the results from INEC server showed he polled 18,356,732 votes to defeat Buhari who had 16,741,430 votes.
Weeks after Abubakar's claims, no fewer than 13 INEC presiding officers, admitted transmitting results of the February 23 presidential election to the server of the commission.
In the same vein, a video has emerged backing up the claims of the PDP candidate that results were transmitted to the INEC server.
Watch the video below…
EXPOSED!

An @inecnigeria staff admitting on Channels Television that there will be e-transmission of results into INEC servers using the CARD READERS on 17th February 2019. Watch? #PMBInLagos #Nigeriadecides pic.twitter.com/ghdk0kfo0O

— Vicky Thompson (@Chinonu) April 24, 2019