Saraki Tells Tinubu What To Do To Lawmakers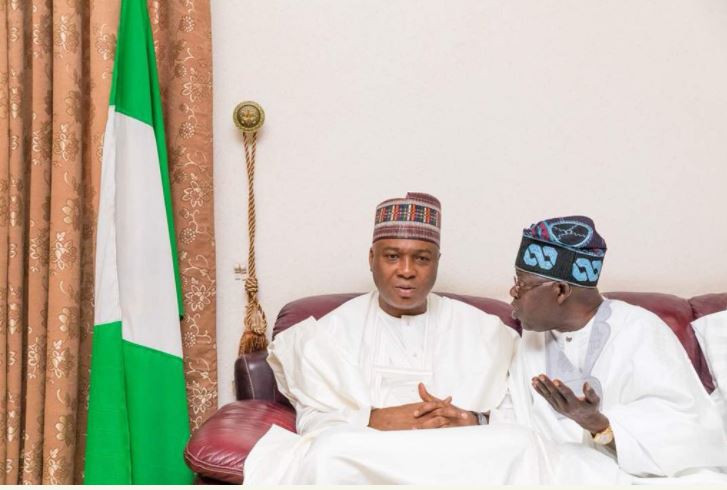 Senate President Bukola Saraki has advised the National Leader of the All Progressives Congress (APC), Bola Ahmed Tinubu, to allow lawmakers to elect their leaders in the National Assembly.
In a post on his Twitter page on Tuesday, Saraki told Tinubu to ensure that everything was done in consultation with the party's leadership.
He wrote, "Our only advice for Tinubu is that if he is interested in the stability of the National Assembly, he should allow the members to elect their leaders in consultation with the party leadership.
"He should stop treating legislators like hapless pupils receiving orders from a cane-wielding headmaster.
"A situation where he, Tinubu, is dictating to elected legislators and ordering them to either comply with his directives or get out of the party will not augur well for the legislature in the next dispensation.
"History should have taught him that only leadership that truly enjoys the support of members can help the President and his administration to achieve their objectives.
"It is a good development that the candidates for the various positions are already reaching out to their colleagues and forging alliances."
Naija News recalls that the ruling APC has endorsed Senate Leader. Senator Ahmed Lawan for Senate Presidency and Majority Leader, Femi Gbajabiamila, as Speaker of the House of Representatives for the 9th National Assembly.
Source: Naija News