Osun Gov'ship Election: APC Slams PDP Over Fake News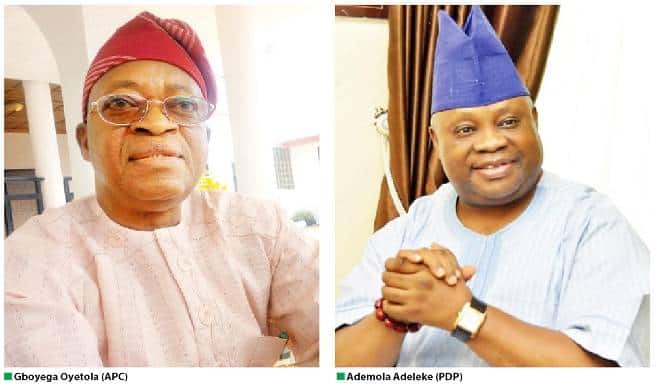 The Osun State chapter of the All Progressives Congress (APC) has berated the People Democratic Party (PDP) for spreading false, scandalous and defamatory stories against the Court of Appeal.
The ruling party was reacting to a statement credited to the PDP alleging that Justice Joseph Oyewole was a member of the Court of Appeal hearing a petition against the declaration of the APC and its candidate, Gboyega Oyetola as the winner of the September 22 and 27, 2018 Osun governorship polls.
Reacting in a statement by its spokesperson, Kunle Oyatomi, the APC said: "That PDP leadership has to cultivate some responsible decorum in its political engagement, which appears to be deteriorating by the day, particularly in the state of Osun."
The APC said its investigation revealed that Justice Oyewole was never listed as a member of the panel of judges set up to hear the APC appeal against the electoral tribunal's judgement.
According to the party: "It is totally irresponsible for the PDP and its minions to so unjustly and viciously defame, as well as cast scurrilous aspersion on a judge of the Court of Appeal for no just reason whatsoever.
"The PDP's comfort zone in Osun is to hide behind a mountain of lies and subterfuge to scandalize people of integrity and create an atmosphere of confusion in order to incite violence.
"We have had enough of this failed strategy by the PDP in the state of Osun. It is time the PDP was held accountable for its disruptive approach to politics that threatens social order and peace.
"If the PDP's desperation for power in Osun is allowed to run riot, the consequences would be tragic for everyone. That is the more reason the PDP must be made accountable.
"Politics conducted on the platform of lies, defamation and violence, which are the trademark of the PDP, is antithetical to the progress all civilized communities in the world seek.
"The state of Osun is no exception. Both the APC government under the able leadership of Governor Adegboyega Oyetola and the good people of Osun will do everything lawful within their powers, and in conjunction with the law enforcement agencies to curb PDP's excesses and preserve civilized political engagement within Osun."
Source: Naija News