Ben Bruce Reacts As Chris Ngige Says Doctors Are Free To Leave Nigeria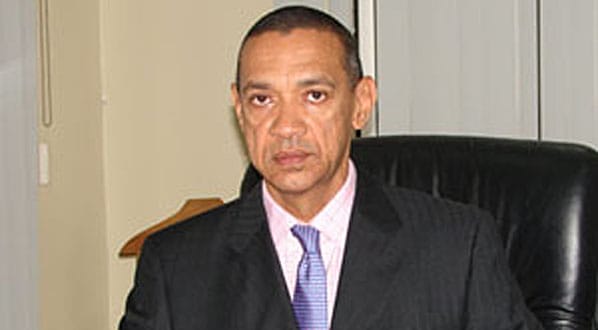 Senator Ben Murray Bruce representing Bayelsa East at the Nigerian Senate has berated the Minister of Labour and Employment, Dr Chris Ngige, for saying medical doctors are free to leave Nigeria.
Naija News had reported earlier that the minister said Nigeria has a surplus of medical personnel and therefore, those who feel they want to relocate to other countries in search of greener pastures are free to do so.
Ngige, who is also a medical doctor, made the statement on Wednesday on Sunrise Daily, a talk show on Channels Television while responding to a question on brain drain and the deliberate recruitment of Nigerian doctors by foreign embassies in Nigeria to the detriment of the nation's health sector.
The minister had also said the doctors leaving the country were even growing the economy as they send foreign exchange home.
His words: "No, I am not worried (about doctors leaving the country). We have surplus. If you have surplus, you export. It happened some years ago here. I was taught chemistry and biology by Indian teachers in my secondary school days.
"There are surplus in their country and we also have surplus in the medical profession in our country. I can tell you this. In my area, we have excess.
"Who said we don't have enough doctors? We have more than enough. You can quote me. There is nothing wrong in them travelling out. When they go abroad, they earn money and send them back home here. Yes, we have foreign exchange earnings from them and not just oil," Ngige said.
Reacting to the statement in a tweet on the micro-blogging site, Twitter, Bruce wrote: "Nigeria rejected my bill to allow a Right of Return to African Americans and Afro Caribbeans who have the requisite educational and financial qualifications. Now a minister says we have more than enough doctors and those who want can leave. Do we understand our challenges at all?"
Nigeria rejected my bill to allow a Right of Return to African Americans and Afro Caribbeans who have the requisite educational and financial qualifications. Now a minister says we have more than enough doctors and those who want can leave. Do we understand our challenges at all?

— Ben Murray-Bruce (@benmurraybruce) April 24, 2019