Photos: Shiite Members Celebrate El-Zakzaky's 68th Birthday With Procession Against Government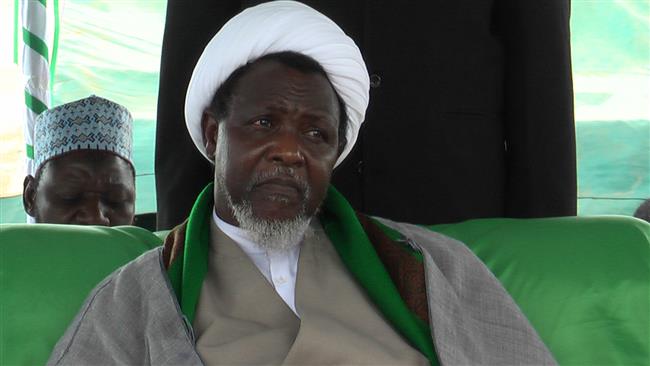 The Islamic Movement of Nigeria (IMN) otherwise called Shi'ites earlier today  celebrated the 68th birthday of their leader Sheikh Ibrahim El Zakzaky who is still in the custody of the Department of State Security (DSS)
In a statement issued by Abdullahi Muhammad Musa for Academic Forum of the Islamic movement, it stated that they would continue demanding the release of their leader as they celebrate his birthday.
The statement reads "Saturday 15th Sha'aban 1440 equivalent to 20th April 2019 marks the 68th birthday of his Eminence, Sheikh Ibraheem Zakzaky (H) according to the lunar calendar.
On his 68th birthday, Sheikh Zakzaky also marks 1,224 days in illegal detention. We are celebrating the 68th birthday of our leader and at the same time protesting the illegal detention of the Sheikh and his wife, Zeenah Ibraheem.
"Sheikh Ibraheem Zakzaky was born on 15 Sha'aban, 1372 (which corresponds to 5th May 1953) at Zaria. The word "Zakzaky" meaning "Man from Zazzau" and Zazzau or Zaria is an ancient City in Nigeria.
Sheikh Zakzaky attended prestigious Ahmadu Bello University (ABU), Zaria. He studied Economics and graduated with a first class degree in 1979.
On the side of his Islamic education, Sheikh Ibraheem Zakzaky's first teachers as a child are his father and grandmother. He then studied under various Scholars which included Malam Sani Abdulkadir, Malam Isa Madoka, Malam Sani Na'ibi (Deputy Imam of Zaria ancient Mosque) and Malam Ibrahim Kakaki among others.