Ohanaeze Replies Ooni Of Ife, Say Oduduwa (Odudunwa) Means Last born In Igboland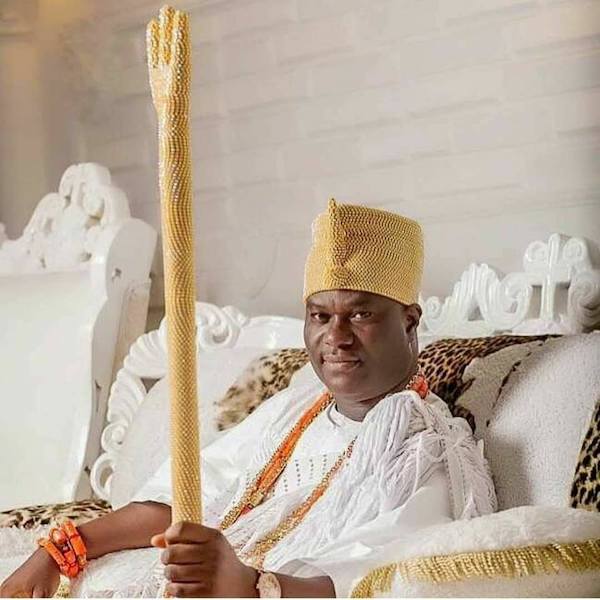 Ohanaeze Kicks Against Ooni's Submission
An Igbo socio-cultural organization, Ohanaeze Ndigbo has countered the submission by the Ooni of Ife, Oba Adeyeye Enitan Ogunwusi that Igbos originated from ancient Ife.
The body added that Oduduwa (Odudunwa) means last born in Igbo land.
Recall as previously reported by Naija News, Oba Ogunwusi in his position on the family ties between Yoruba and Igbo nations, said the two major ethnic groups in Nigeria are inseparable members of the same family.
The first class traditional ruler added that the Igbos have their roots in ancient Ife.
According to a statement by Moses Olafare, the Chief Press Secretary to Ooni, Oba Ogunwusi said last weekend at his Ile-Oodua palace in Ile-Ife while receiving the Lagos state president of Ohanaeze Ndigbo, Chief Solomon Ogbonna who accompanied the delegation of African Farmers And Cultural Organization on a courtesy visit to the palace: "I am so happy to have the President of Ohanaeze Ndigbo Lagos State President here as part of this empowerment initiative.
"Lagos is part of Yoruba land we are all one we are all the same, the history is there the facts are there, and we should actually put this fact out. Why are we fighting?"
"This is your root. I said it recently, some of our Yoruba kinsmen with ignorance of our history came out with nugatory bereavement of my position on the family ties between Yoruba and Igbo people. We have to say the truth and the truth must set us all free, we are blood brothers. We should be inseparable. Please feel at home in Yorubaland and respect your Yoruba brothers and sisters too"
"We still have House of Igbo right in this palace till date. We call it Ile Igbo up till now. Our ancestors are buried and transfigured there. That is where kolanut was first discovered and nurtured.
However, reacting to the statement from Ooni's palace yesterday, Vanguard reports that the National Deputy Publicity Secretary of Ohanaeze Ndigbo, Chuks Ibegbu said Igbo people were the original occupants and owners of Ile-Ife before the arrival of the Yoruba.
The statement reads: "Odudunwa (Last born), later called Oduduwa was an Igbo Prince who occupied Ile-Ife, but the Yoruba saw him as a god because he was very powerful and had magical powers. "The Yorubas learnt and spoke Igbo language then and that is the reason for the similarity between Igbo and Yoruba language."
Source: Naija News