Election Tribunal: Like Buhari, INEC Wants To Mislead Nigerians – Atiku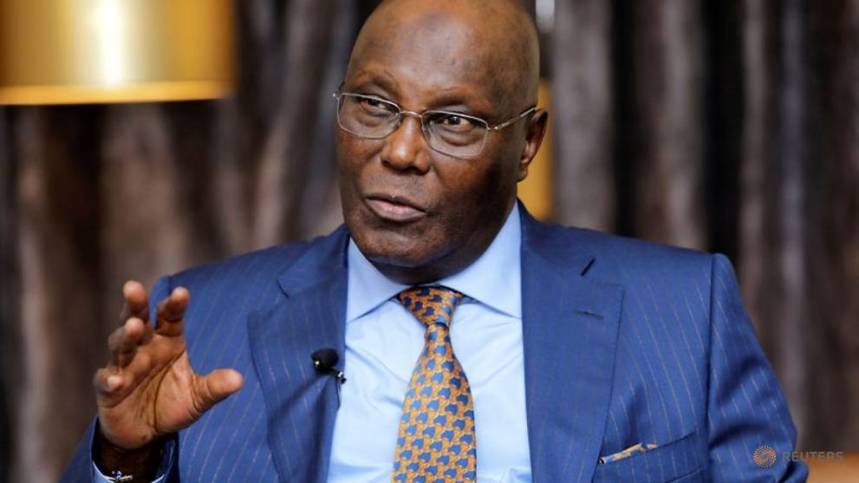 The presidential candidate of the Peoples Democratic Party (PDP), Atiku Abubakar has said the Independent National Electoral Commission (INEC) is exhibiting "crass ignorance and incomparable low-level wretched illiteracy" in his choice of Dr Livy Uzoukwu.
Former Vice President Atiku is challenging the declaration of President Muhammadu Buhari as the winner of February 19, 2019 polls in the elections petition tribunal.
The INEC had in a counter affidavit challenged the choice of Dr Uzoukwu as counsel in the petition, claiming that the Senior Advocate of Nigeria (SAN) was not on the roll call of lawyers called to the bar and therefore not eligible to practice in the country.
The counter affidavit specifically referred to documents signed by the learned, SAN as Dr Livy Uzoukwu as against one Dr. Livinus Uzoukwu which INEC acknowledged to be on the roll call, arguing that both names could not be referring to one and the same person.
Reacting to INEC's claim in a statement by his media aide on Tuesday, Atiku Abubakar said the electoral commission has exhibited what he termed as "crass ignorance" as the use of abbreviations by counsel has been settled by the Supreme Court.
He noted that as in the case of the dubious WAEC certificate paraded by Buhari, the APC and INEC has assembled a team of lawyers intent on misleading the courts and Nigerians in general.
"It's either INEC is not aware or chose to maintain a blind eye as far as this issue is concerned. How can you say a former Attorney General of Imo State and a SAN is not qualified to practice law in Nigeria? This is a clear case of crass ignorance and incomparable display of low level of illiteracy intended to mislead the court and Nigerians," Atiku said.
He further referred Nigerians to a judgment of the Supreme Court permitting counsels to use abbreviations as well as their full names.