Why Nigerians Are Experiencing Hot Weather – Expert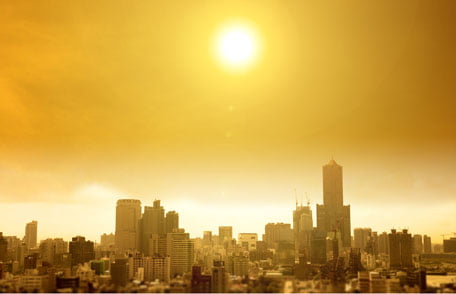 The current extreme heat being experienced in Yobe State and other parts of the country has been attributed to the increase in human activities that are detrimental to the environment.
Dr. Mohammed Bukar Ngamdu of the Department of Geography, Yobe State University Damaturu, made the assertion today, Monday in a chat with Daily Post on the prevailing weather condition.
"The excessive heat in this part of the country is as result of global climatic change which can be attributed to human activities.
"Activities such as deforestation among others without replacing them are responsible. For instance, in an environment, normally trees serve as carbon storage facilities, that is the excess carbon that exists in the atmosphere is being stored in the trees.
"So in the process of cutting down these trees, the carbon being stored in the tree will go back to the atmosphere, thereby increasing the rate of heat in the atmosphere," he noted.
According to him, as a result of continues climatic change, the Southern part of the country keeps on experiencing the problem of flooding, whereas the northern part keeps on experiencing the problem of increased heat waves, desertification and drought among other environmental challenges.
"Climatically, as of now if you move northward in the state, the rate of desertification, drought and excessive heat keeps on increasing in that area. For instance, when you compare places like Machina, Yunusari and Yusufari in northern Yobe, they ore hotter than places like Fika, Gujba and Gulani located in the Southern part of the state.
"That means that the more you go northward part of the state, the higher the heat becomes", the climatologist expatiated.
He further attributed the high rate of health issues such as dehydration and kidney diseases among people in the state to the increase in the heat waves, while calling on policymakers in the state to enact laws that would discourage people from cutting down trees.
In recent times, the weather condition of Yobe state has reached a record high of 45 degree Celsius, something which makes life very unbearable due to the scorching sun.