How PDP Is Plotting To Hijack 9th National Assembly – APC Senators-elect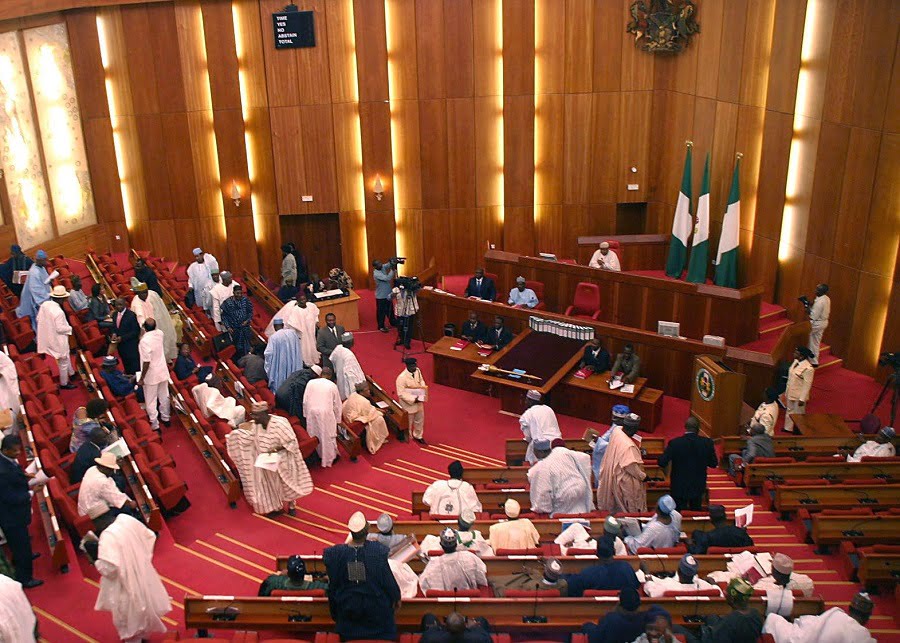 Some All Progressives Congress (APC) Senators-elect are suspecting the Peoples Democratic Party (PDP) of plotting a secret ballot voting system to hijack the leadership of the National Assembly.
APC senators-elect told The Nation that the PDP was perfecting this plot ahead of the inauguration of the 9th session in June.
There is disquiet in PDP itself as interest groups root for different candidates as the next minority leader of the Red Chamber.
Three candidates are already in contention for the position. They are the current Deputy Senate President Ike Ekweremadu, Senator Dino Melaye (Kogi-West) and Senator Ayo Akinyelure (Ondo Central).
An APC senator-elect accused the PDP of "already laying political landmines in the path of APC" with a view to having the legislative gavel by proxy.
The source said: "While the opposition party cannot reinvent the wheel in terms of the colouration of the legislature during the 9th session of National Assembly, it is trying to foist on the winning party, the Senate, in particular, APC candidates that would do its bidding, using the Rule Book of National Assembly to achieve it.
"In implementing the plan, members of the opposition, with a large war chest made available by those being investigated by anti-corruption agencies, are ready to infiltrate National Assembly bureaucracy to perfect their plan."
A ranking APC Senator said: "PDP is using their chieftains. They will begin the implementation of the two-pronged plan by engaging the top echelon of National Assembly bureaucracy and some APC Senators-elect for their buy-in on the need to continue the use of the forged 2015 Rule Book, especially its secret ballot provision, which paved the way for the emergence of the current Senate President, Bukola Saraki against the directives of his then party-APC
"You know the former Clerk of the Senate allowed the forged Rule Book to be used during the inauguration of the 8th Senate as he capitalised on the absence of APC Senators in the red chamber and to complicate the situation Senator Saraki insisted on using the forged book after he was sworn in as the Senate President.
"Remember that secret voting provision was smuggled into the forged Rule Book used for the 2015 elections despite our protest because secret voting is alien to parliamentary practices. When it comes to voting in the parliaments worldwide, open voting is used.
"What is now expected of the current Clerk of the National Assembly is not to use the forged book for the inauguration of the 9th Session of the Senate, come June this year.
"What happened in 2015 inauguration will not repeat itself because we shall all be present during this year's inauguration and we shall not allow the forged Rule Book to be used. We will insist on open voting as practised in all parliaments in the world and the National Assembly bureaucracy has already been put on notice."
A senator-elect explained: "We underrated the capacity of PDP to go to any length to achieve its aims and objectives during 2015 elections of presiding officers of the National Assembly while we were totally naïve about the crucial role of the bureaucracy in the scheme of things in the legislature, a situation that turned the table in favour of the opposition despite being in the minority. We are aware of their political manoeuvres and ready to expose sources of funds for their National Assembly intervention."
Download NAIJA NEWS app: